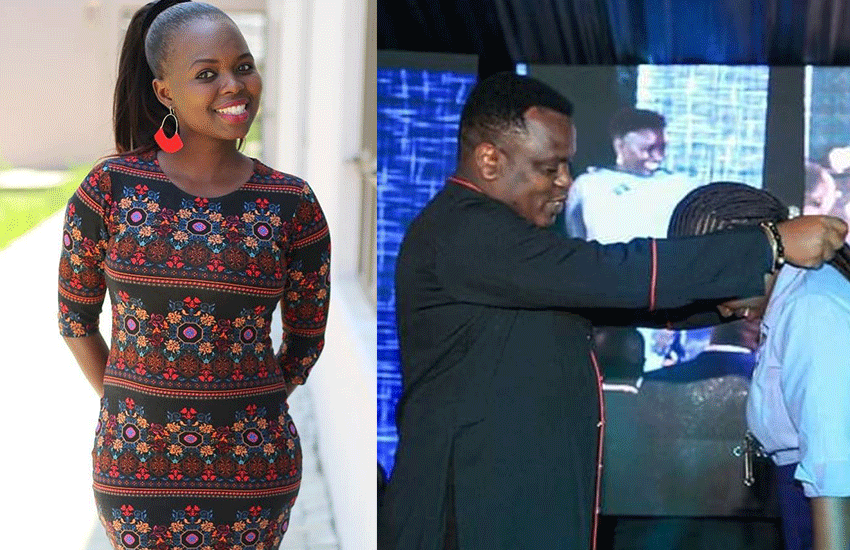 Celebrated Papa Shirandula actress Daisy Netia alias Naliaka is now a minister of the gospel after she was ordained as a pastor at the Harvest Family Church in Ongata Rongai.
Sharing the exciting news on Instagram, Naliaka - in prayer- thanked her spiritual father, Jimmy Macharia, for seeing her through.
"The day my life changed totally. I thank God for my spiritual father Jimmy Macharia who saw beyond my weaknesses. When God wants to do something in your life, He will introduce to you a man. Dear God, please help me not to ever forget where you picked from," wrote Naliaka.
According to one of Naliaka's close friends, the actress has been juggling between acting and ministry and are pleased that she was finally given the nod to do what she loves most.
Naliaka's march to the pulpit is reminiscent with that of sports journalist Vincent Opiyo who not too long ago also heeded the call to minister through the Society of Jesus (Jesuits).
Read Also: Exposed -The shocking double life of Italian priest Mario Lacchin
In his last article published on May 19, 2019, Opiyo admitted that priesthood was his lifetime ambition despite his stint at the newsroom.
A passion to serve that, he said, began when he was 12 as an altar boy at his home Parish, Nangina Catholic Church.
"At the age of 12, I became an Altar Boy in my home parish, Nangina Catholic church. This was a year of finishing my catechism classes that culminated into receiving Holy Communion. It is during this period that I started dreaming of being like my parish priest who was a friend and a father figure," he recalled.
Opiyo explained that even though he went through hardships at the Kenya Institute of Mass Communication (KIMC), the U-turn was inevitable.
"I joined the University of Nairobi for a Broadcast Journalism course in September 2011 but my hopes for a bursary from a charity organization collapsed and I had to drop out after failing to pay the Sh110, 000 fees… I applied for evening classes at the Kenya Institute of Mass Communication (KIMC) in Nairobi and sold Airtel mobile phone SIM cards on the streets to add to the little upkeep my father gave me. A SIM card was Sh50, my profit was Sh20," he added.