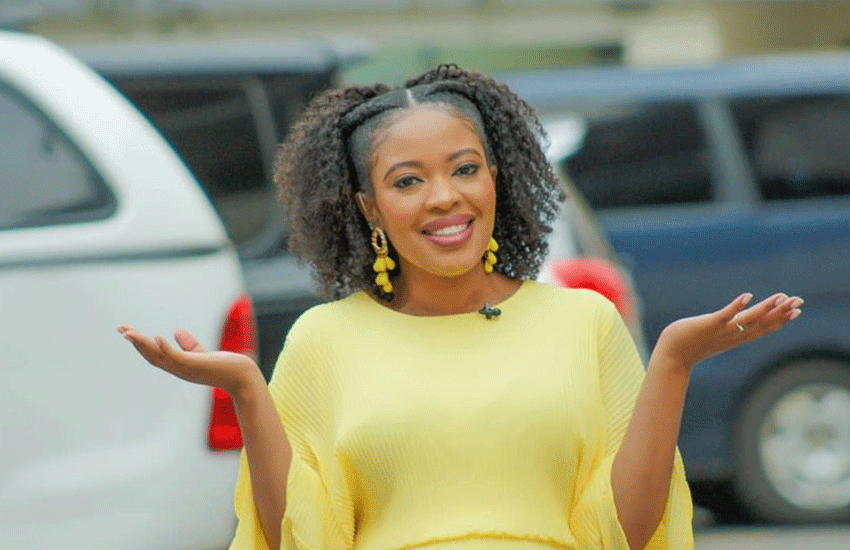 Celebrated gospel singer Kambua is back on social media after a few months hiatus following the birth of her son, Nathaniel Muhoro Mathu.
In a long Instagram post, Kambua thanked everyone who reached out to her when news of her pregnancy and delivery broke and explained that she wanted to be fully present in the season 'God had put her in'.
Kambua, in the post, listed a few aspects that she said make motherhood unique and reiterated that regardless of the challenges she is facing, she would not trade the experience for anything.
"Eyebags. Burp on nearly all my clothes. Soiled diapers. Still, I wouldn't trade this new adventure for anything. Motherhood is H.A.R.D! But oh so rewarding. Who knew that something as natural as breastfeeding could be so daunting? Or that sometimes your little one will cry and you'll end up in tears yourself?" Wrote Kambua.
The Rauka show host in a sweet message to all first-time mothers stated that they all have all it takes and urged them to ask for help when need be.
"I salute every mother who's been on this journey. For staying on course amidst the challenges. And for not giving up. And to every new mummy like me, who is navigating this path with a big L sign "kurutu"- you are doing just fine. You have all it takes to nurture that little one. And when you need to lean in and ask for help, please do!" She added.
Celebrating fellow singer Size 8 on motherhood, the singer noted that her journey had taught her that 'it takes a miracle to conceive, carry, and birth a child.'
"Today I celebrate Mama Wambo for crossing over victoriously! My journey has taught me that it is nothing short of a miracle to conceive, carry, and birth a child. The journey was tough mama, but God carried you. We welcome your little one kwa shangwe na nderemo!! Ah! Jehovah did it! You are dearly loved. May He pour more grace on you in this season," she wrote.
God's timing
In 2018, the 'Nishikilie' singer narrated to Amina Abdi her anguish on being asked frequently why she was yet to get children six years after getting married to husband, Pastor Jackson Mathu.
"Today I saw a comment and deleted it because this guy commented on my Instagram and he says 'When are you going to get pregnant, you're getting old. I remember thinking, the reason why it angers me is that people don't even know what your journey is like. They don't know what you're struggling with.
"They don't know if you even what to have children. They don't know if you can have children and there are so many people especially today who are struggling with infertility. It so unfortunate that we become such a culture of being so intrusive and putting people down," said Kambua.