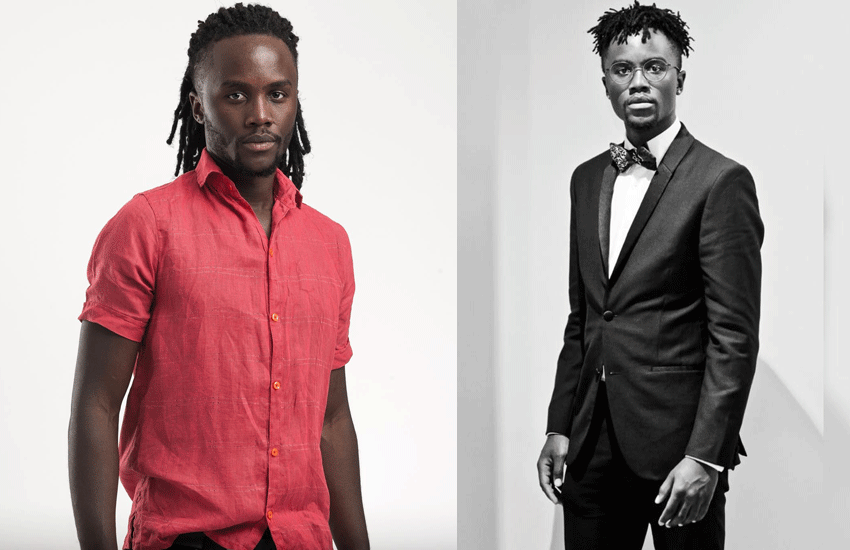 Has Governor Anyang' Nyong'o's son Peter Junior Nyong'o proposed to Australia based Kenyan musician Wanja Wahoro?
Describing Junior and Wahoro as lovebirds, artist Karen 'Kaz' Lucas in an InstaStory snippet shared that the two revealed that they are an item in an event attended by a close-knit group that included spinmaster, Deejay Kace.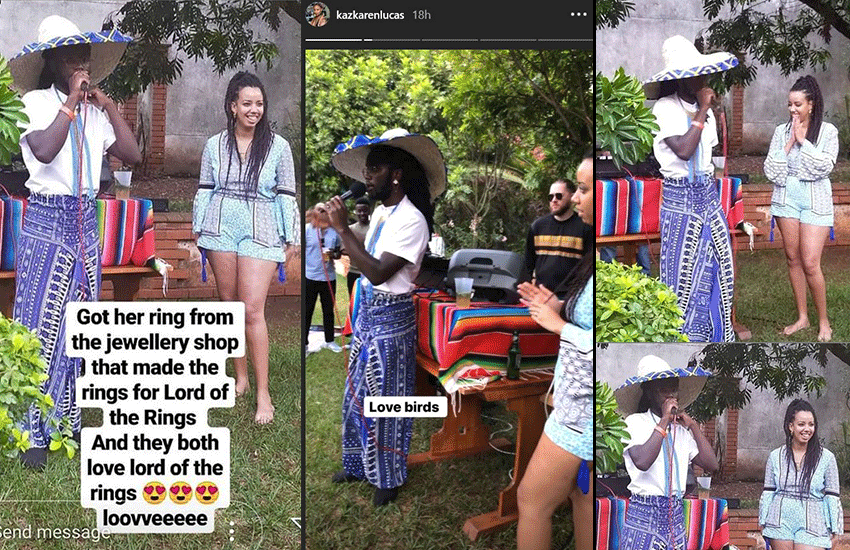 Wahoro's page speaks of a shared bond which reportedly goes beyond art, and, until now, was only known to a small inner circle.
Promoting their song Bright on October 28, Wahoro and Junior dotingly popped champagne by the pool as they notified their followers of their new project. On her finger, a ring, and, with it, congratulatory messages from their followers.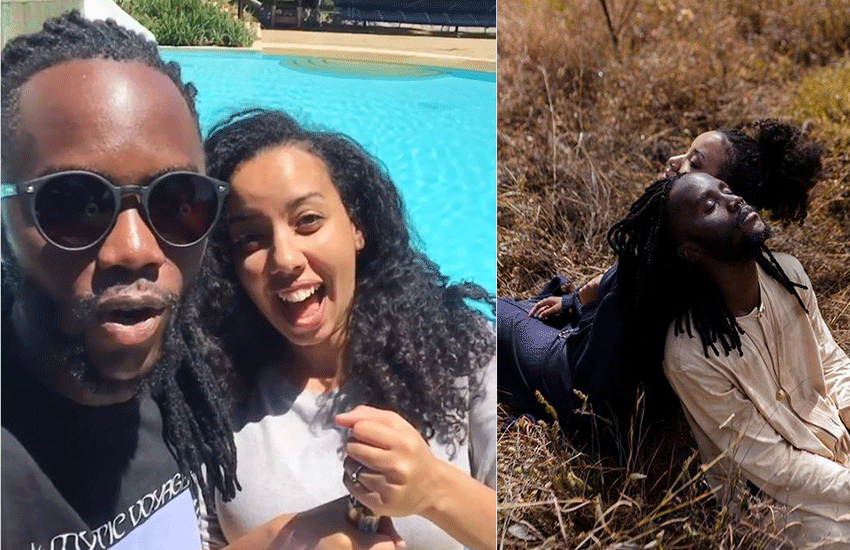 In another post on August 14, she described Junior as the "brightest beam of light ever" and highlighted that she 'never knew she could find another home in another human outside of her small family'.
"Home is with people. I never knew I could get so lucky to find another home in another human outside of the small family I know. It's a gift. A gift you work at. Work for. Work with. Work through. Junior is one of the brightest beams of light ever to cast their shimmer on this earth. Bright, strong, beautiful, bold, brilliant and eternally blooming.
"A home to me, crafted from equal parts love, work and friendship. Each trait a material more sturdy than the one before it. I just thought you should know. These things are fragile and rare. And though I may not share about my personal life often, I just thought maybe you needed a reminder. Home is with people. Build well," she stated.
Their Christmas duet was perhaps the most telling.
"A little Christmas love to warm your heart. "Through the years we all will be together, if the fates allow. Until then we'll have to muddle through somehow". Junior and I doing our favourite Christmas song - and he turned it into a beautiful video celebrating love, joy and memories shared - watch the full thing on his YouTube!" Stated the songbird who in January featured the model cum creator in the hit song Baby It's Cold Outside.
That is not all. When Nyong'o Junior posed for a photo with multiple Grammy Award winner Beyonce in 2015, Wanja jokingly commented on the photo that ''you are not allowed, I am 10000 doooone" (sic).
Do the math.