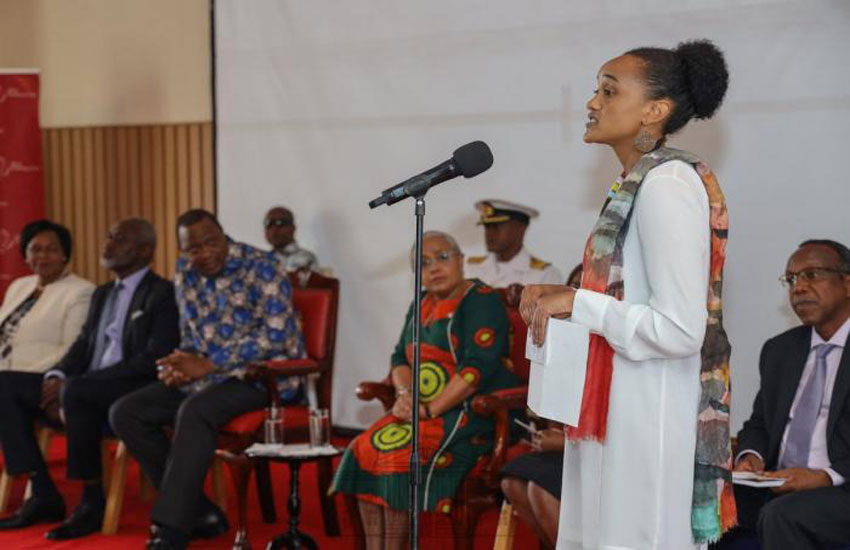 It has been almost 24 hours since President Uhuru's daughter Ngina Kenyatta made a speech that elicited mixed reactions from many especially Kenyans On Twitter (KOT).
Speaking during the African Philanthropy Forum whose theme was "Accelerating Youth Employment in Africa", she challenged youths not only in Kenya but in Africa to study specific courses that address specific needs in their location.
"It is a pleasure for me to be part of a forum discussing such an important issue that affects us throughout the continent. There's a saying, give a man a fish and feed him for one day, show him how to fish and feed him for a lifetime," said Ngina.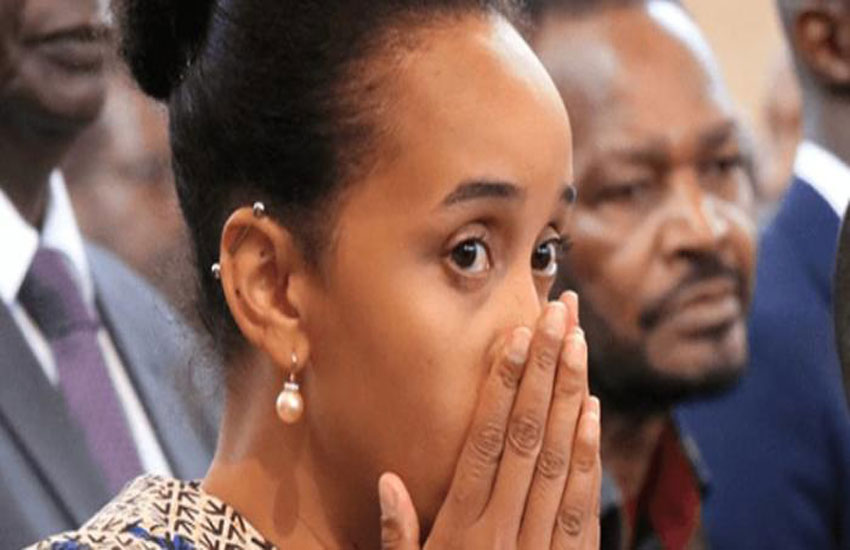 Gracing the Forum as the Director of Kenyatta Trust, Ngina urged the youth to seek education and skills that can address their development and economic needs.
"We come from a continent of immense greatness and it is now our time as the youth to address and find solutions to the issue of unemployment by going into new and innovative fields. I believe through partnerships we have an opportunity to make real progress in realizing these gems," said the Kenyatta Trust's director.
While a sizeable number concurred with the head of state's eldest daughter on the issue others opined that it was not in her position to address the matter.
Ngina Kenyatta speaks impeccable English... Very good English but she doesn't understand the suffering of Wanjiku nor the bad economy caused by her moribund & inept father. — MUHAMMAD ONYANGO ® (@Moha001_Onyango) November 16, 2019
Let's settle this.

???? for Ngina Kenyatta
♥? for a dog pic.twitter.com/jvHjR3jzFr

— Victor Mochere (@VictorMochere) November 16, 2019
Winnie Odinga was unveiled two weeks ago at Kibra and here comes Ngina Kenyatta.When they say dynasty,these people mean business.
This alone can make one support William Ruto,not because he's better but because he's the only who can break the cycle. — ZAMZAM (@ZamuHajji) November 16, 2019
Y'all attacking Ngina for her fathers' mistakes, while you low-key wishing you was born in a Privileged Family. You miserable assholes. — Kim???????? (@kimmensour) November 17, 2019
If you guys condemned the real enemies of our country who steal from us the way you codemned Ngina Kenyatta, I believe our country would be better.
Lakini, how does she know the problems youth face in Kenya and she grew up in the UK ????. — ? (@SirKimly) November 17, 2019
Y'all pouring poverty anger to Ngina like she had a choice from which womb to be born! Direct your anger to the right person not an innocent girl — DENUH (@denuhk) November 17, 2019
Kenyans trying to get irony behind Ngina Kenyatta's unemployment scripted speech. Keeping in mind she does not know how it feels to be unemployed as a kenyan youth. pic.twitter.com/k5PSaTMHtK — Jo Amesh (@joamesh) November 16, 2019