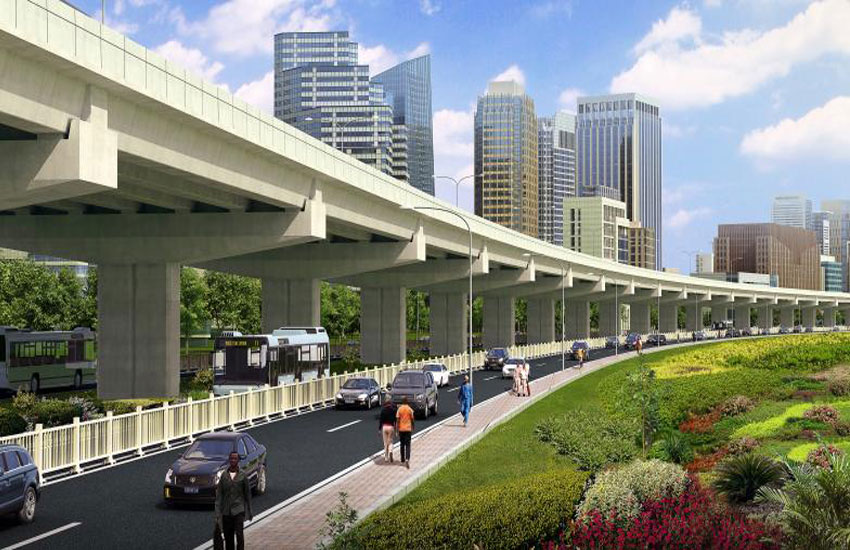 Kenyans have expressed concerns with the Jomo Kenyatta International Airport (JKIA)-Westlands Expressway recently launched by President Uhuru Kenyatta after it emerged the project will cut through the iconic Uhuru Park.
The move, viewed by many as an 'insult' to the memory of Nobel Prize winner Wangari Maathai's efforts to preserve the public park for Kenyans' use.  The internationally-acclaimed environmentalist's efforts saw the cancellation of plans to erect a 60-storey skyscraper at Uhuru Park.
According to the Sunday Standard, aside from the impact on uhuru Park, undertaking the project will also trigger a wave of compensation worth over Sh4.1 billion.
After its completion, the China Roads and Bridge Company (CRBC) is expected to operate the highway from 2023 to 2029 where it is estimated around 55,236 vehicles will use it in a day.
Also of concern was the fact that in the agreement, CRBC is protected from variations of the US dollar and is mandated to charge increased road toll.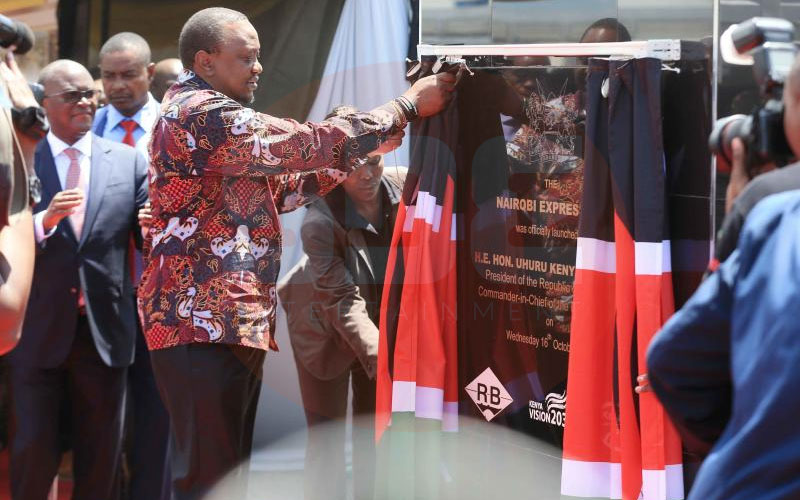 Agreement laid bare
The agreement signed between CRBC and Kenya National Highway Authority (KENHA) will also see motorists pay toll fees before exiting at various interconnections.
Apart from Uhuru Park and The University of Nairobi, other properties affected are Next Gen Mall, Khalsa Primary School, parts of the Railways Club, St Pauls University of Nairobi Catholic Chapel, Military Camp and National Persons with Disabilities plots in Westlands.
Reactions
Through the hashtag #HandsOffUhuruPark, Kenyans voiced their displeasure with the project while the Civil Rights Group has protests planned for today.
She was beaten , put in detention to save this pack, she fought too hard for it.Wangari Mathai is crying coz of what happened to Nairobi national park, the same can't happen to Uhuru park. Find an alternative way Mr President! #HandsOffUhuruParkpic.twitter.com/WT8jsZog7Y — JOE (@josagana) October 23, 2019
Thank you Ephraim Njega. #HandsOffUhuruParkpic.twitter.com/o1gniIXmil — Lord Abraham Mutai (@ItsMutai) October 23, 2019
#HandsOffUhuruPark I wish she was alive and since she's not I will stand in the gap pic.twitter.com/6ywX4zv3th — Simon Mbutu Senior (@SimonMbutu1) October 23, 2019
If they dare touch Uhuru Park, ladies and gentlemen Let's take our masks and go Hong Kong style. Its now or never #HandsOffUhuruPark — BIGFISH ???? ???????? (@to_Clive) October 23, 2019
Close to 90% of Nairobi Commuters rely on Public transport to get to work. Instead of Building an expressway for a few, the Gov't should have prioritised investment in a Modern Metro System to move the masses. #NairobiExpressway#HandsOffUhuruPark — Shelton Rotino (@SheltonRotino) October 23, 2019
#HandsoffUhuruPark
How are we going to be Taxed for using our own roads .What happened with the opposition.The Kenyan ship is sinking and its going down with the future Generation .
Neocolonialism has wiped many African Countries Kenya being Inclusive .Better the Jam than the pay pic.twitter.com/ohv3N5MVqn — Wiseman (@tj_obonyo) October 22, 2019