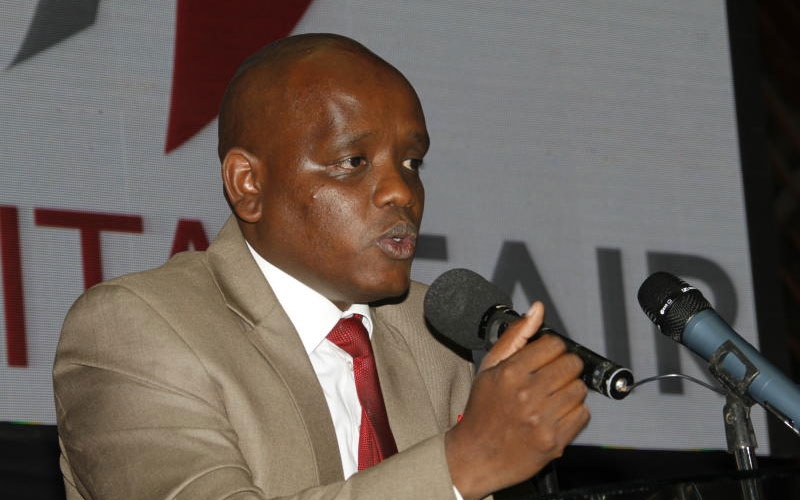 A prosecution witness who was to testify against State House Digital Media Director Dennis Itumbi in a forgery case has withdrawn.
Samuel Gateri Wanjiru filed an application claiming he was being forced to testify in the case where Mr Itumbi was charged in relation to a letter alleging a plot to assassinate Deputy President William Ruto.
He had been listed as the prosecution's first witness alongside two police officers.
Yesterday Gateri, through lawyer Geordiadis Majombo, told Milimani Chief Magistrate Martha Mutuku his life was in danger. He cited an attempted kidnapping after it was known he was quitting the case.
He urged the court to order the Director of Criminal Investigations (DCI) to surrender his mobile phones.
READ ALSO: I have video evidence on plot to kill DP Ruto, claims Itumbi
"The intended interested party was further threatened and coerced into signing a statement he did not record and whose content he does not know up to date. The interested party has received unspecified threats to his life and person as a result of this case," claimed Majimbo.
Under investigation
But the DCI disowned Gateri. "We wish to clarify the insinuation by one Samwel Gateri that he's a State witness in respect to (a) criminal case against one Denis Itumbi is false and misleading. The true facts are that he is a suspect under investigation. At no time was he envisaged to be a State witness," the DCI said on Twitter.
Itumbi was charged for making a false document, publishing a false statement and re-programming his mobile phone.
In the first count, the State claimed Itumbi, on June 20, 2019, drafted a letter knowing it was a fabrication.
Investigators linked him to the letter through Samuel Gateri after confiscating his two mobile phones and accessing a Tanga Tanga WhatsApp group.
Gateri narrated that on July 2, 2019, he got a call from an unidentified person who introduced himself as a courier services officer. The caller told him to pick a parcel in Embu. He admitted being a member of the WhatsApp group.