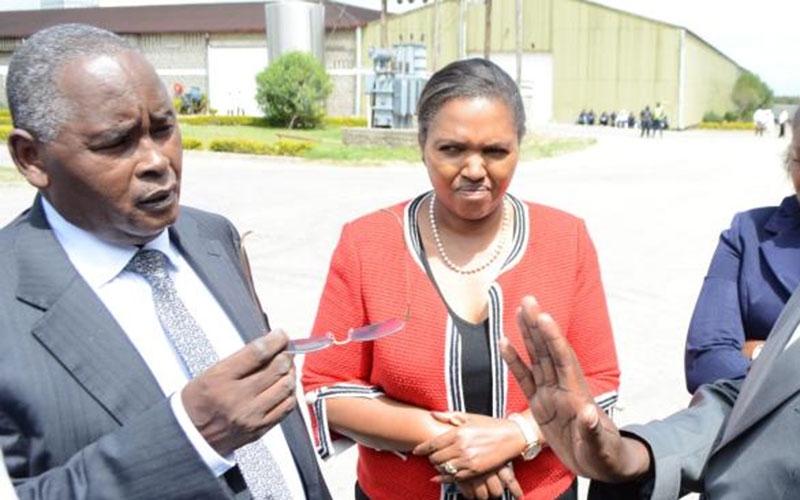 On Wednesday, the Director of Public Prosecutions Noordin Haji ordered for the arrest of Keroche Industries owners Tabitha Karanja and her husband Joseph Karanja over tax evasion allegations amounting to more than Sh14 billion.
The DPP wants the two to be charged with ten counts of tax fraud that allegedly took place between January 2015 and June 2019.
According to an audit done by KRA, Keroche Breweries is said to have failed to pay Excise Duty and Value Added Tax (VAT) on some of its products including; Viena Ice, Crescent Vodka, and Summit beers as well as duty stamps.
"Having independently reviewed the file and applying the provisions of the National Prosecution Policy, I am satisfied that there is sufficient evidence and that it is in the public interest to charge the suspects listed herein with 10 counts of Tax Fraud, contary to section 97 (a) and (c) of the Tax Procedures Act, 2015," said Noordin Haji.
Tabitha Karanja's response
In a phone call interview on KTN, Keroche Breweries Limited CEO, Tabitha Karanja responded to the allegations saying she is equally shocked she is being accused of fraud and has no idea what the DPP is talking about.
"All what I can say is that I'm shocked, that I can do all that what I've done and locked in my office for fake allegations. Because there's nobody who has ever come to check from the DCI's office to do the investigations they are talking about.
"The only case that I have and which is lying at the tribunal is on the dispute between us and the KRA is on the rate we need to apply on the Vienna Ice Vodka.
"We've been doing it since its innovation in 2007 July up to date which is about 2 years. We've paid taxes that we believe should be paid which is on 180ml vodka but not the water which is 320ml. So whatever they've sent to us, even our finance people, everybody doesn't know where that information they got it from," Tabitha said.
Tabitha protested the manner in which DCI is handling the tax allegations pointing out she has worked so hard and doesn't deserve the treatment she is getting.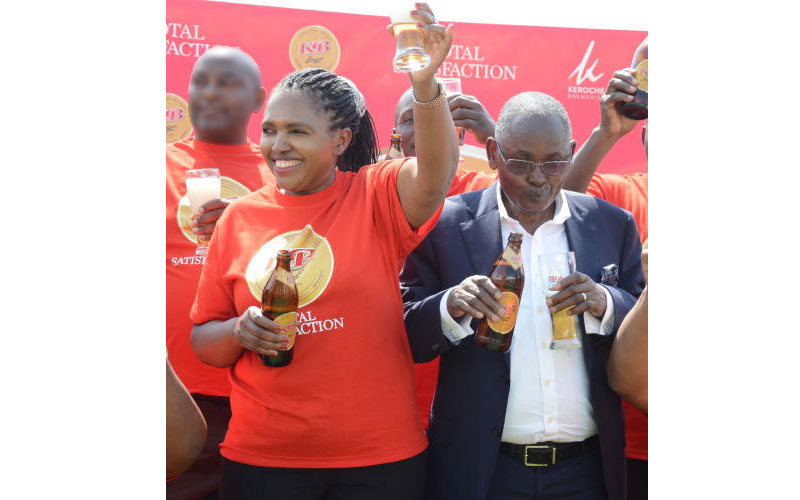 "You can imagine, I have complied, I have worked and complied, all these years and then you just get a WhatsApp even no formal communication to be told that, we need to come there and do investigations on that, there's none.
"We are even worried that with the local entrepreneurs can be going through this. If you look outside my house there are many cars, many police, and in my office. I want to demand, why the…such a…I don't know. How can they treat a local entrepreneur the way now I'm being treated? Does this mean that when you build an enterprise that is competing with the multinational that one day you must close it?" she sobbed.
Billionaire Humphrey Kariuki case
The allegations on Keroche Breweries bosses come roughly a week after billionaire Humphrey Kariuki was arrested on tax evasion charges.
Mr. Kariuki who has since been released on Sh10 million bail affirmed that he has been paying taxes.
"I affirm that I have no outstanding tax dispute with KRA and that I do not manage any company that has a tax dispute with the authority. Therefore, any allegation linking me to tax evasion is false and is made in bad faith," said Humphrey after his arrest.