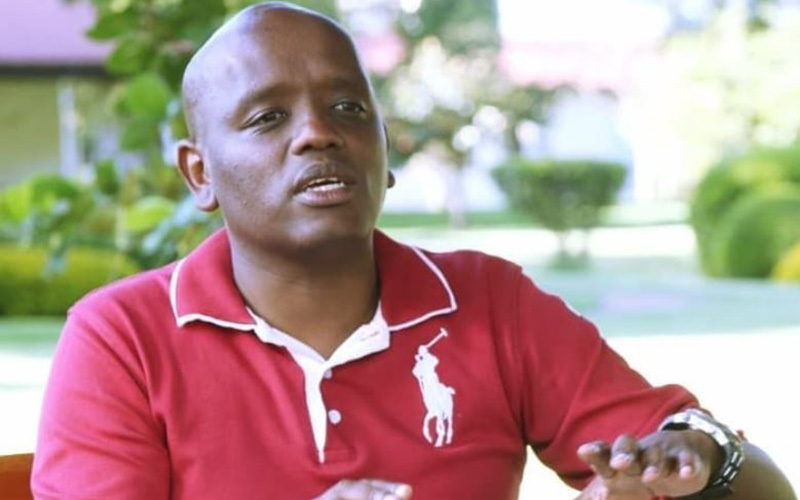 Former State House Director of Digital Communication Dennis Itumbi was on Wednesday arrested by Directorate of Criminal Investigations (DCI) officers probing a letter that sparked claims there are plans to assassinate Deputy President William Ruto.
Itumbi's arrest comes just days after the DCI revealed that the source of the fake letter had been identified.
Officials privy to investigations told The Standard that the US Federal Bureau of Investigation (FBI) had given the DCI preliminary findings on the source of the letter.
According to the officials, also identified were those responsible for uploading the letter on social media platforms.
"What is remaining is to recover their (the suspects) gadgets including mobile phones for further scrutiny. Even if they delete data it won't help them. We have all that is needed," said an officer who requested anonymity.
Following news of Itumbi's arrest, Kenyans flooded social media to weigh in on the matter:
Dennis Itumbi reminds me of Joseph Goebbels, Hitler's chief of propaganda. Itumbi has no problem
falsely accusing people of things they haven't done. I wrote this article April 27, 2018 for the Nairobian. pic.twitter.com/6tI8ylTKTf — Boniface Mwangi (@bonifacemwangi) July 3, 2019
Dennis Itumbi walks, talks and smiles like an "Unarrestable" person. I'm suprised that the DCI have taken him away...
Kweli being Close to Power is not being Powerful... pic.twitter.com/lCRTrbwYoM

— S.N. Nyamao ???????? (@snnyamao) July 3, 2019
Dennis Itumbi wanted me arrested, charged and disciplined by ADT for swearing an Affidavit on the whereabouts of the passport of Miguna Miguna. He also forged many documents in respect to my clients and I at that time. He flew close to the sun. See where he is now. ^DoS — Nelson Havi (@NelsonHavi) July 3, 2019
Dennis itumbi... What has happened to the system ya facts? — PEL (@Papomart) July 3, 2019
Hitherto I thought Dennis Itumbi was untouchable and an insider????????????
How fast things change?
How fast tables turn? — Bradox Mboya???????? (@mboya_bradox) July 3, 2019
Maybe Dennis Itumbi was under instructions, we want those whom he were working for arrested. And before I forget, let him be delt with properly according to the law — @Demus (@Nicodem99722710) July 3, 2019
Halafu pale ndani Dennis Itumbi apatane na Jowi.. pic.twitter.com/oGFzh9QVMb — Jeremy Mutiso (@JeremyMutiso) July 3, 2019