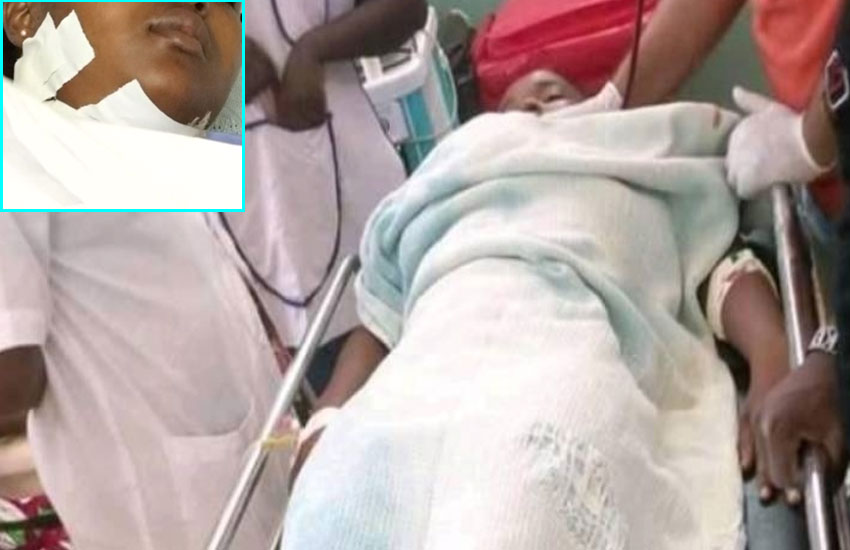 The 20-year-old Pwani University student stabbed multiple times by her jilted lover in Kilifi County has revealed details of the attack.
Speaking to Citizen Tv, Naomi Chepkemboi narrated that she had been in a relationship with the suspect Henry Kipkoech - a Kenyatta University student – for two years before she ended it in December last year.
The Third Year student explained that she called it quits after over his "irresponsible" behavior.
"When I told him that I have moved on, he couldn't believe it. He wasn't a responsible man. His parents helped me and the baby for only two months. I saw it unwise to stick with him yet he wasn't looking after his child. He was the type of a man who would forcefully take my money, when he found me in possession of some cash," Chepkemboi narrated.
On the fateful night, Kipkoech, reportedly went to her apartment in the guise of making amends. He allegedly locked the door to her apartment and stabbed her on the neck, back, and breast before leaving her for dead.
"He came at 6 pm and knocked on my door. I peeped and saw him. I went back to bed because I did not want to open the door for him. He pleaded with me to open the door, saying he came with an aim of restoring peace between us.
"After much deliberation, I let him in. When we were done talking to each other, he rose and started walking out. I, thereafter, changed into my sleeping gown; and was in the process of locking the door, when he stormed in and locked the door from the inside," she narrated.
Chepkemboi's ordeal comes just days after the brutal murder of Ivy Wangeci, a sixth-year medical student at Moi University.
Ivy Wangeci was axed to death by Naftali Kinuthia outside the Moi Teaching and Referral Hospital.
Kinuthia was on Monday arraigned at an Eldoret court and will spend the next two weeks in police custody to allow police to complete investigations.