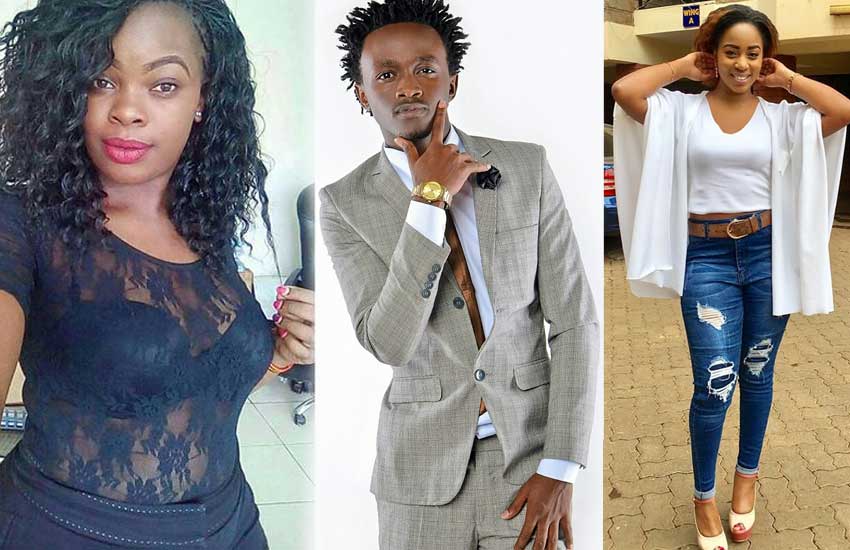 Yvette Obura, singer Bahati's ex-lover, has revealed that co-parenting is not as easy as some people may think.
Obura revealed that basing on the fact that Bahati has a wife, Diana Marua, and she is also in another relationship, the whole co-parenting arrangement can at times be overwhelming
Making her debut in Bahati's reality TV show, Being Bahati, she disclosed that they at times argue and differ on a number of issues but all is in the good of their daughter, Mueni Bahati.
"Co-parenting si rahisi, you know he has wife alafu maybe am in another relationship, alafu unajua kuna zile time hatuwezi pigiana simu ati Mueni anataka hii. Sisi wote ni vichwa ngumu ,
"Tunakuwanga na arguments, every now and then the main focus ni Mueni, sisi ni non-foctor. Huko Instagram unaeka picha ya Mueni watu wanauliza kwani haendangi shule, baba yake at ooh mtoto hanafaa kujua English, mi siongeangi English, so mi nilidecied to kucall the Dad so atakuwa anamchukua yeye mwenyewe huko Eastlands anampleka mpaka Runda, labda Mueni atatoka huko na Pizza tutakula pia sisi" said Obura
She also added that she doesn't like being referred to as Bahati's Baby Mama.
"Mimi ni mama Mueni, ama Yvette. Mueni ni mtoto wa Bahati, most of the people call us Baby mama's of which sipendi hiyo jina," she revealed.
Earlier this year, she disclosed that she is not in talking terms with the singer's wife, Marua but they don't hold any grudge.
"We don't have any kind of beef, I believe… At the end of the day she's like Mueni's other mum and so I'm easy," she added.
Would you like to get published on Standard Media websites? You can now email us breaking news, story ideas, human interest articles or interesting videos on: [email protected]
Related Topics