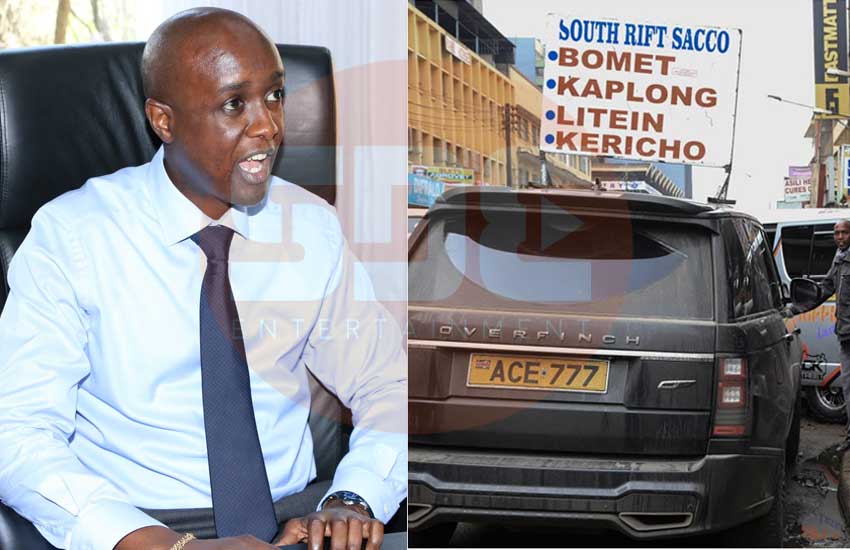 Ronald Karauri's Overfinch Ranger Rover is the talk on social media after it was spotted at a bus stage operating as a matatu complete with a placard indicating the routes plied.
Speaking to SDE, Propesa's Kimutai, the man behind the wheel explained that he was on a tour of the city when he decided to pass by the terminus at Afya Centre, Nairobi.
According to Kimutai, he has been driving the sleek car for the past five days to and fro the KICC for the world cup exhibition.
Kimutai further clarified that the Range Rover is not a PSV and that the placards were placed atop the high-end vehicle by excited matatu touts.
"Nilikua napita hapo karibu Afya Centre nikasema nisalimie raia. Si unajua hio ni stage ya kwenda nyumbani. Watu kuniona, wakafurahi sana wakasema nipange hio Range pia kwa line. Walikua wamefurahi sana, wengine walishuka kwa matatu ilikua impengisha tayari wakitaka twende reserve na Range ehee," he said.
He added that the past few weeks have been busy for them where they have been picking and dropping lucky fans in the city.
"Juzi tulibebeba mwingine na hii Range Rover kutoka place anafanyia kazi Parkalnds mpaka pahali anakaa Kasarani," he added.
Here are the photos;