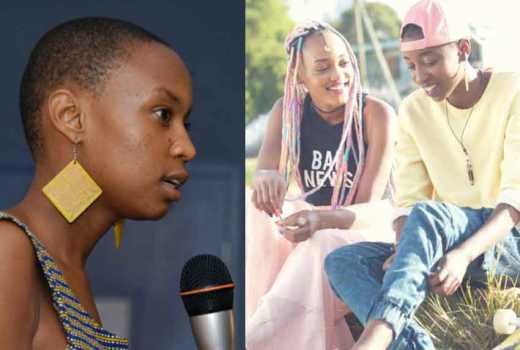 Wanuri Kahiu, one of the best film makers in Africa, is an ecstatic woman after her Feature Film Rafiki was invited to the Cannes Film Festival this year.
Rafiki, directed by Wanuri, is the first Kenyan feature film to be invited to Cannes.
She has been congratulated by Award Winning Kenyan actress Lupita Nyongo who sent her congratulatory messages via twitter. As if that wasn't enough, Kerry Washington also recognized her through a Cannes Subtweet. I guess it is safe to say Wanuri is officially entering Hollywood thanks to her effort and craft.
Set in a Nairobi neighbourhood, Rafiki celebrates music and fashion of Nairobi. The fashion in the film speaks to the liveliness, fun and playfulness of Nairobi complimented by the joyous, independent feel of the soundtrack which acts as a sweet testimony to the creative energy of young, vibrant, millennial Nairobi.
The score is made up of all-African, all-female musicians including Muthoni Drummer Queen "MDQ" and newcomers like Njoki Karu and Mumbi Kasumba. 
Rafiki enters the list of distinguished Kenyan films celebrated and awarded internationally like Watu Wote, Nairobi Half Life, Supa Modo, Kati Kati, Stories of Our Lives and others.