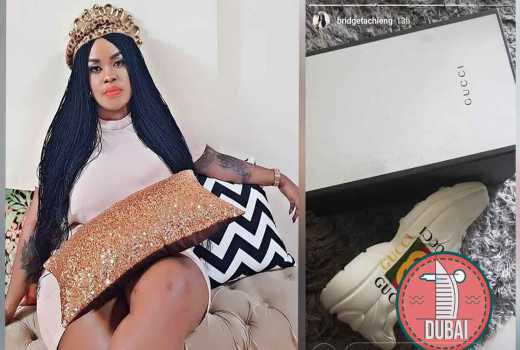 Despite rumors that the voluptuous socialite was broke, money is definitely not a problem.
To show him how much he means to her, Bridget Achieng bought for her boyfriend, Bobo, designer shoes worth Ksh 82,000.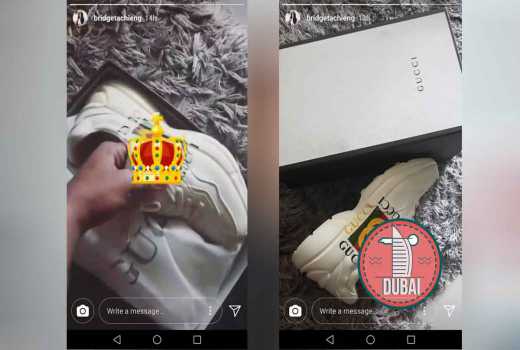 Like Wizkid and other celebrities who swear by designer, her boyfriend will be rocking a similar pair of ivory Rhyton Gucci logo leather sneaker that costs $820. She is said to be dating the son of Ghana's prime minister, but little is known about their affair and how serious the two are.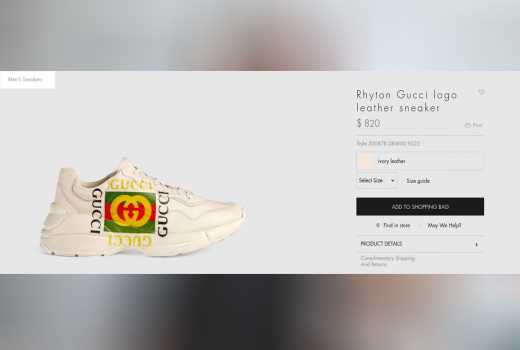 Bridget has in the recent past been dissed for wearing fake labels but if her latest purchase is anything to go by, she can easily afford originals.
The Nairobi Diaries star who is currently in Dubai unboxed the new shoes for all and sundry to see.
The self-proclaimed rich beauty revealed that she spent Ksh 3 million to bleach her body. So is she broke? Likely not.