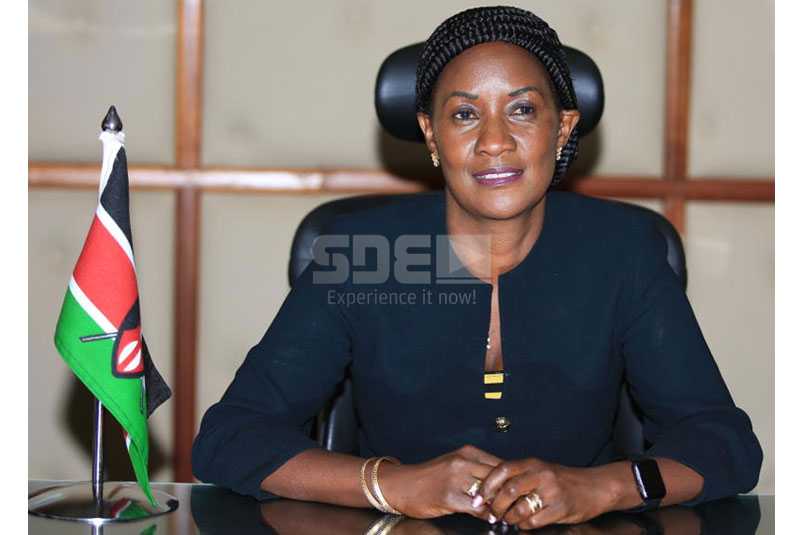 Over 100,000 teachers will not get their leave allowances at the end of the month because of a technical hitch, Teachers Service Commission has said.
TSC said the allowances, a key part of the Collective Bargaining Agreement (CBA) negotiated with teachers' unions, would be paid in February.
The commission's Head of Communication Kihumba Kamotho, in a statement yesterday, apologised to the 102,619 teachers, saying the error would be corrected.
This was to be the first time teachers were getting the allowances under the CBA.
The software malfunctioned. This saw some teachers underpaid by between Sh2,000 and Sh5,000.
"TSC will rectify this in next month's salaries," said Kamotho.
Under the arrangement, teachers are supposed to get their leave allowance in one instalment. The money should be paid together with the January salaries.
Teachers are expected to get the leave allowance in one instalment, paid together with January salaries. "It is regrettable that leave allowance for 102,619 teachers has been underpaid as we implemented new pay grades created after the 2017-2021 CBA," said Kamotho.
Kamotho assured teachers the commission's technical team is already working to rectify the mistake. "We want to align their earlier leave allowance with the new teachers pay grades."
He added: "The commission undertakes to correct the anomaly in the February payroll and pay the correct rates together with arrears accruing from the underpayment in January. We sincerely apologise the affected teachers for any inconveniences caused."
Teachers were awarded the allowance in February 2016. While the highest paid teacher, a chief principal was given Sh10,000, a P1 grade teacher will get Sh4,000.
The deal, which was signed in October of that year, overhauled the grading system used to prepare their payment. This later affected processing of the allowance.
Primary school
The CBA saw the salary of the lowest paid teacher, at primary school level, go up to Sh27,195 from  Sh21,756. The lowest paid secondary school teacher takes home Sh34,955 every month, an increase of Sh3,000.
Later, the lowest entry point into the profession, P1 teacher, also known as Job Group G, was scrapped and replaced with Job Group B5. These changes were effected in July last year and at least 100,000 teachers benefited.