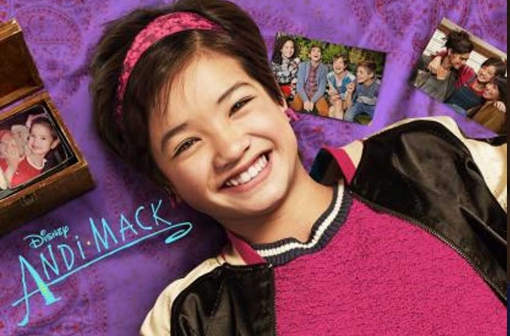 Popular show 'Andi Mack' to feature a gay storyline in Season 2.
'Andi Mack', one of Disney Channel's most popular shows, will break new ground in its Season 2, revealing that one of its main characters, a middle schooler, is gay
Disney Channel said in a statement: "Andi Mack is a story about 'tweens' figuring out who they are
KFCB Boss Ezekiel Mutua said that the government is unapologetic in protecting children from gay content
The authorities have banned a show on Disney channel from airing in Kenya, citing the introduction of a gay character for its second season.
The Disney Channel made history recently after it introduced a gay storyline to its popular show, Andi Mack, for its second season.
In the show, 13-year-old Cyrus Goodman comes out as gay and confesses to his best friend that he has a crush on cool kid Jonah Beck.
Kenya Film Classification Board boss Ezekiel Mutua yesterday said the programme would not be allowed to air in the country.
Mr Mutua announced the sanction on his Facebook timeline, saying his organisation was 'unapologetic' when it comes to protecting children from content that he termed 'inappropriate' and warned that gay content would not air in Kenya.
"When it comes to protecting children from exposure to bad content we are resolute and unapologetic. Gay content will not air in Kenya, period," said Mutua.
According to Mutua, the institution of family is sacred as it is obtained from a union between a man and a woman and any other doctrine is 'absurd'.
"The institution of family is sacrosanct. It's the basic unit of society and it's derived from a union between a man and a woman. Any other doctrine, teaching or information is a heresy and a travesty," Mutua said.
Kenyans online have commended Mutua for standing up against homosexuality on television shows.
The Disney show has in the past been praised by TV buffs for going where many popular coming-of-age shows prefer to steer away from.
Following the complaints and ban, Multichoice Kenya issued a statement saying it had contacted its channel provider, Disney, and confirmed that the show was not scheduled to air on DStv and GOtv.