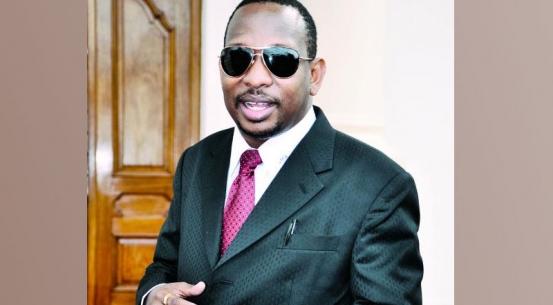 By Sheila Kimani (@sheilakimm)
Power to the people is what Senator Mike Sonko is seemingly all about. In his relentless quest to become Nairobi's next governor, the senator mobilized all his resources towards securing a win in the previously held Jubilee primaries.
With the general elections set for August 8, the aspiring governor asked his social media followers who they think should be his deputy governor.
Driving his point home. The senator even listed politicians who are best suited or hoping to become deputy come the general election saying:
"Great people of Nairobi, some say politics is about numbers. Hebu munisaidie hapa whom do you think deserves to be my Deputy Governor?
1. Bishop Margaret Wanjiru- Former MP, Asst. Minister & current preacher JIAM.
2. Denis Waweru- Former MP and CEO Faida investment bank.
3. Millicent Omanga- Former Director KENGEN.
4. John Gakuo- Former Town clerk NCC.
5. Janet Ouko- Educationist.
6. Jimna Mbaru- Current chairman Dyer & Blair Investments.
7. Raymond Matiba- Former chairman KTB
8. Prof.Jame Ole Kiyapi- Former PS and Presidential candidate.
9. Polycarp Igathe- CEO Vivo (K) Ltd & former chairman KAM Kenya Association of manufacturers."
Of course his followers had a lot of suggestions to float around and here are some of the top suggestions:
salma_kimcy: Jimna tosha Please Sonko wacha Margaret Wanjiru aendekanisani.
Ronaldmuguna: Jimna Mbaru, we need a business investment-minded person, enough of the fake pastors and impostors
Cekewaiganjo: John Gakuo the rest will suffocate you or try to compete with you Jimnah , Polycarp as for the former politicians keep off completely .Gakuo is tried and tested
mrobkoto: Try Gakuo, he has reached his political shelf life, the rest will try to outdo you because they think they deserve it in the first place. Kwanza hapo kwa Margaret toroka kabisa