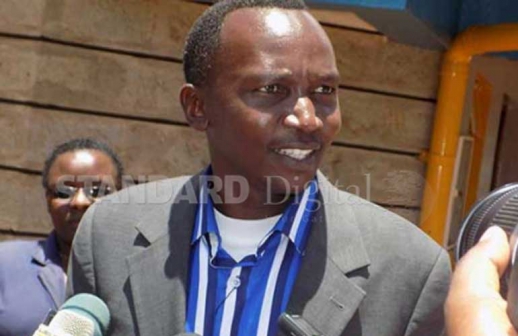 A Pastor in Embu identified as Pastor Githumba, has been camping at the mortuary where his beloved wife Polly Kagendo, now the late, has been lying since Sunday 26th March. The loss of a loved one can be a very difficult thing to come to terms with and especially that of a close family member.
After fasting, praying and camping at Gakwegori mortuary from 8 a.m to 5 p.m, the expected day of resurrection on Wednesday 29th of March came to an end without the miracle taking place. The pastor who had asked journalists to come down to the mortuary and cover the miracle, is said to have requested the morgue attendants to lay his wife in the open for prayers.
Since Sunday, the father of four had insisted that his wife who passed away after a short bout of TB was only resting and would come back to life on the third day if they prayed and believed in God for the same miracle. Resurrection on the third day is referenced from the bible when Lazarus and Jesus rose from the dead, on different instances, on their third day.
Social media as usual, did not let the man of God believe and pray in peace as they headed on to roast, question and mock the pastors belief. Others claiming that he was high on drugs with the hashtag #PastorGithumba.