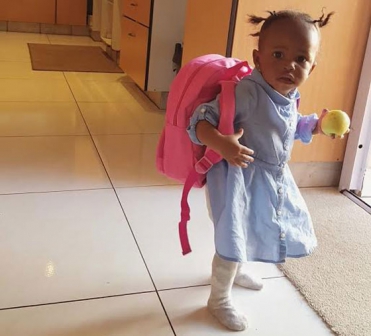 Although it was just the other day baby Tiffah, Diamond and Zari Hassan's daughter turned one, turns out she is already walking and ready for school. Dressed in uniform and a bag, she has officially began attending day care in South Africa where the boss lady lives with her children.
''Will be gone for a while when I officially start daycare..... thank you for being part of my life,'' a post made on the baby's Instagram page read. With over 800,000 followers, her popularity has sky rocketed in the recent past as interest in her almost perfect life rouses curiosity.
''I bet am not the only one who heads to the kitchen after school....'' The funny post read as she held a snack.