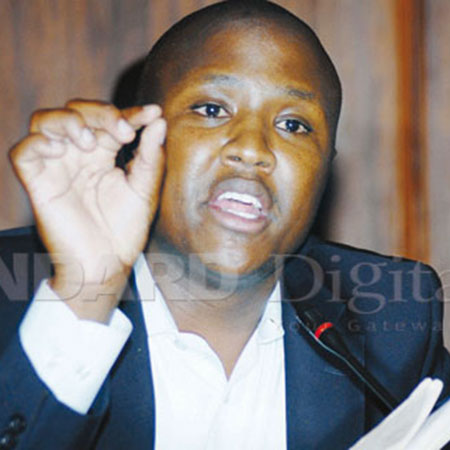 By May Jesaro (@KiptuiMay)
When many Kenyans are busy trying to start the New Year in a good note, Nandi Hills MP Alfred Keter seemed to have done the exact opposite.
Keter was caught on video accompanied by nominated URP MP Sunjeev Kaur Birdi, over an incident in which he threatened officials there over lorries detained for overweight.
"It is so mad imagine, State House Comptroller, that is the President communicating, he is calling none is picking. I called none responds, am a Member of Parliament. Chairman of security committee in Kenya Kamama calls none picks, this one calls none picks (Birdi). We are about ten Members of Parliament. You are waiting to hear from who? From God? Jesus Christ to call you? Go away…" Keter is captured on video ranting.
Keter and Birdi claimed that State House comptroller, Rift Valley PC Osman Warfa and chairman of Parliamentary committee on security Asman Kamama had called demanding the releases but officials there had allegedly refused to respond.
The incident which happened on Saturday evening has gotten the DPP Keriako Tobiko's attention, directing EACC and police to take action on the MP and others involved for justice.
Disclaimer: The video could not be uploading due to the language used.