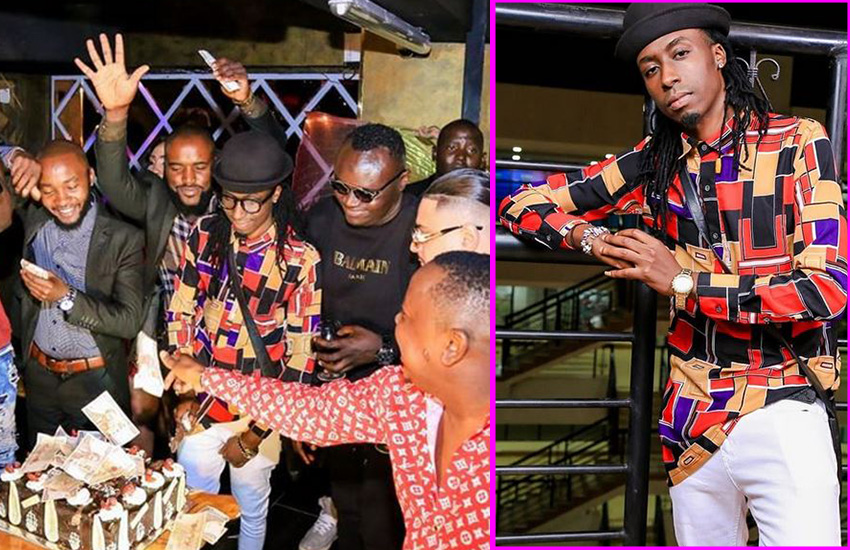 Celebrity hair stylist Eric One Wash hosted a star-studded birthday party that saw him cough Sh500, 000.
The birthday party was held at Golden Ice Bistro, NextGen Mall and was attended by celebrities including, Sudi Boy, Yvonne Darcq, Timmy T Dat, Fundi Frank, Jamal Gaddafi , Krisstoff , MC Antonio  and DJ Kriss Darlin among others.
Speaking to Heads Up, he revealed the mega bash cost him Sh500, 000.
"I turned 27 and I wanted something big.  I have been saving for over a year now. It's nice to enjoy the little pleasures of life," he said.
The gold and black themed party was attended by 350 people, apart from the red carpet moment, there was also a champagne popping session.
He revealed he received gift s worth Sh200,000.