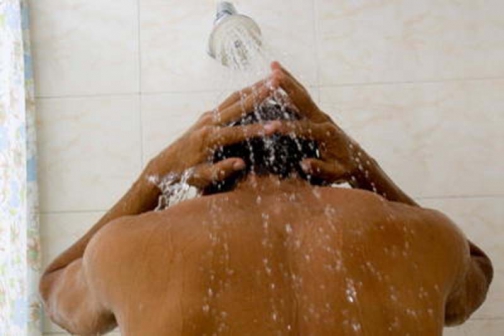 I strongly believe in public transport since it brings one closer to the realities of life. In any case, nobody was born with a car.
So, I enjoy bus and mathree rides once in a while. But my experience in these public vehicles have revealed that the quality of hygiene is deteriorating among adult males and teenage boys — they seem to give hygiene a wide berth.
Hygiene is a topic that's close to my heart when mentoring young boys. When I don't have time, I usually refer them to one of my friends, Robert Burale, to give them a pep talk. I think most boys today don't have mentors to look up to. I can give them suggestions to look at the way men like criminal lawyer Cliff Ombeta and Babu Onserio, groom themselves.
Apart from having a strict and perfectionist mother who believed 'cleanliness was next to Godliness,' and landed several ngotos on my coconut head to drive the point home, I greatly admired a neighbour, Peter (Baba Ochi), at Kapsiliat Court in Buru Phase II where we lived. He worked at Kenya Airways as a host. I admired the way he dressed, walked and kept his car neat.
It was normal to have two showers a day when we were young. We had to dress in fresh cloths, including all the undergarments. The vest had to be white, accompanied by a white handkerchief, which had to be spotless clean. You could not 'rewind' or wear torn or worn-out socks or undergarment, as that would be close to committing murder.
So, when I board mathrees in the morning and find myself ensconced between grown men or teenagers smelling like they've been wrestling pigs, I really get offended. I know the saying that men should at times be like he-goats, but nowhere is it written they should smell like them!
Aren't women just special species for tolerating such men? But again, isn't the man a reflection of the kind of women he fancies? I know it's hard teaching old dogs from Eastlands new Westlands tricks, but try and be hygienic. A roll-on is sometimes all you need and you can get one for as low as Sh100. That's cheaper than a bottle of beer. We had Sure deospray and Yu for Men in our teenage days. 'Digital mothers' should train their boys the value of hygiene and good grooming as part of daily routine.
This is the only way we can lainisha our boys to clean standards in future and gradually make old school men who believe being clean is lady-like go extinct. Let us make young boys know the value of going to the barber weekly, getting rid of unnecessary hair, clipping nails and using body oils.
Let me give the boy child wisdom for the ages: Invest in your self for society to see you as a person who matters in future. As you amass wealth, invest in a good deodorant, designer cologne, underwear, good shoes, belt and nice clothes. The society, and not just your mothers and sisters, pay attention to little details in more ways than you will ever notice.