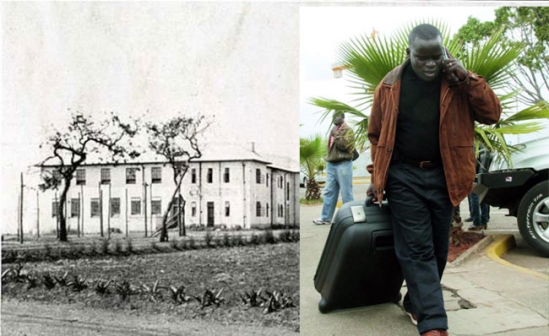 It was in 1908 when White settlers on the slave route to Uganda and Tanzania decided to rest their sweaty faces and tired backs at Quitale (now Kitale)-later established as a town in 1920.
Nine years later, early missionaries started Kitale primary school which targeted privileged children of White settlers. Later the school expanded to accommodate a mixed secondary school with the first batch of students enrolling in 1986.
Less than a decade later, in 1993, the male students were phased out, leaving behind girls and it remained a girls' boarding secondary school.
The school sitting on a 109 acre piece of land, just two kilometres from Kitale town, Trans-Nzoia County, changed its name to Kitale School in September 27, 2014, an event which coincided with the school's 85th anniversary celebrations.
Notable alumni of the primary and secondary sections include; Kiprono Kittony, currently the chair of the Kenya National Chamber of Commerce and Industry and former chair of Radio Africa Ltd and Media Owners Association. Television business journalist, Terryanne Chebet, studied the scrapped business education (BeD) here and social media consultant Linda Obilo strolled in dark brown skirts as she sang the "Persevere" motto.
Others are Ika Angelei, who was honoured by White House with the Goldman Environmental prize for her environmental activism on Lake Turkana, the Stanchart South Africa CEO Richard Etemesi and former Kenya Commercial Bank CEO Terry Davidson.
It was at Kitale School too that radio journalist Joshua arap Sang schooled. Sang, whose case at the ICC was terminated recently, schooled among the last cohort before the status of the school changed and the boys were kicked out. 
-James Mwangi