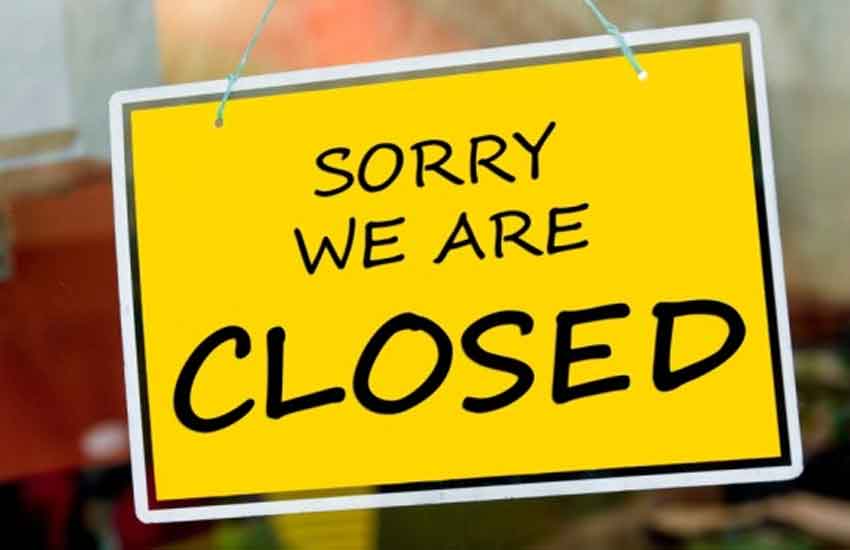 Sheba Njagi, the CEO of Roarke and Bartley- a wealth creation trainer and speaker at Centonomy Limited- explains how to determine if your business is failing and how to transition back to employment.
 1.       Gather intelligence
Direct the right questions to your clients. What do they feel about the service or product that you are giving to them? Are they content?
Would they go elsewhere for that service or good?After analysing the responses, you will know if your business is failing or not.
Sometimes you might have had a good idea and you felt that there was a gap in the market for it but as soon as you bring it to the market, you get feedback that people are not interested in it. 
Oftentimes entrepreneurs wait to do this until it is too late, after they have poured so much money into a sinking pit.
 2.       Cash flow is key
What are your finances saying? Cash flow issues are always a good indicator of whether your business is failing. Is your business making a profit?
How far is it from breaking even? Are the expenses way higher than the proceeds? Debt is usually a key expense but your business could be in so much debt that you are not even able to meet your debt payments and your business can barely stay afloat.
 Cash flow is a key performance indicator. Being able to track your expenses and income gives you a clear picture of the performance of your business.
Many entrepreneurs focus very much on bringing the product out to the customers and selling and forget the bookkeeping and accounting aspect of the business.
It reaches a point where money is coming in but you really do not know how the business is performing, until it is too late. 
 3.      Poor marketing strategy
If your marketing is poor, your business is failing. You can have good products or good service but if it is not well marketed, it means it is not being bought.
Marketing is usually left until the last minute and is rarely included in capital injection. This is setting yourself up for failure.
If you are already marketing, determine whether your strategy is helping the business.
4.       Poor team relations
You may have co-founders but you feel like you are doing all the work and they are not doing what they are supposed to be doing.
That is a recipe for disaster. Many people who are friends or colleagues decide to start something together but start falling out in the business front.
 As soon as you start seeing that the relationship from a business stand point is not working out, then know that problems abound. If this is not resolved, it could spell doom for the business.
In addition to that, access your staff, whether full-time or part-time. How are they performing in the business? Have a way to track their performance and mend any tears. 
 5.       Evolving nature of the industry
The changing economic times and market forces can be an indicator of business failure. Your business could be in an industry that is really cutthroat.
You might not be able to compete or match up with what your competitors are doing in the market.
For example, everybody now uses energy-saving bulbs, as opposed to the regular ones used before.
 It would have been great if the people who were running the original bulb business were the ones who caught up with the trends, research and development and started creating the new, innovative product.
Your business is failing if you have not caught up or are unaware of the innovations that are going on in the industry.
  Transition from entrepreneurship to employment
 So you have found out that your business is folding and it is time to consider employment. It is a tough thing to fathom. But it can be done.
 1.       Get psycho-social support
By the time you are leaving something, you will have been heavily invested in it, not only financially, but also emotionally.
When you are about to leave something and go back to the drawing board, there is something it does to your mental health.
You need to work on your inner game even before you go back to employment. Speak to a counsellor.
This is for you to just go and debrief. It helps you transition to whatever direction you want to take.
It helps you to start working on your inner game again. When you have a business and everyone knew that and then you go back to employment, you may feel ashamed, embarrassed and have a lot of negativity.
It would be good to have professional support by talking to someone, a psycho-social support counsellor, who knows how to handle these things.
 2.       Use the skills and knowledge you gained from business
Map out your skills, knowledge and experience. Sit down and write down all the skills, knowledge and experience that you have gained.
You may have gained experience in project management during those years, among other skills.
That is what you put in your CV or share with someone.  This is why it is important, even if you are self-employed, to revise your CV regularly.
 3.       Know what you want to transition to
If you want to go back to employment, identify what role you would want to go back to. You might have been in finance or in the banking sector before you left employment, but if you were to go back, you probably would not return to that role. You would probably want to go to a project management position, because that is what you have found you are interested in and you would want to continue in that line.
 4.       Network
You get here when you have known what you want to do. Then you start meeting the right people because now you know that you would want to be.
Put yourself out there, talk to the right people and help them understand who you are, what you envision, and the skills you would be bringing on board.
You can start from the current entrepreneurial network you have, but also challenge yourself to go out to the employing market.
 5.       Talk to a professional career counsellor
Pair up with one. You can find one from organisations such as Rewire. They help you put together your information, your brand and your documents so that they can properly reflect your professional image.
They will guide you, rather than find your way through the darkness. By the time you are transitioning, you are stressed out, you want money and you just want stability. Sitting down with a career professional helps you work through all these things such as CV writing, brand placement and all the important things so that you are able to quickly get back into the job market.