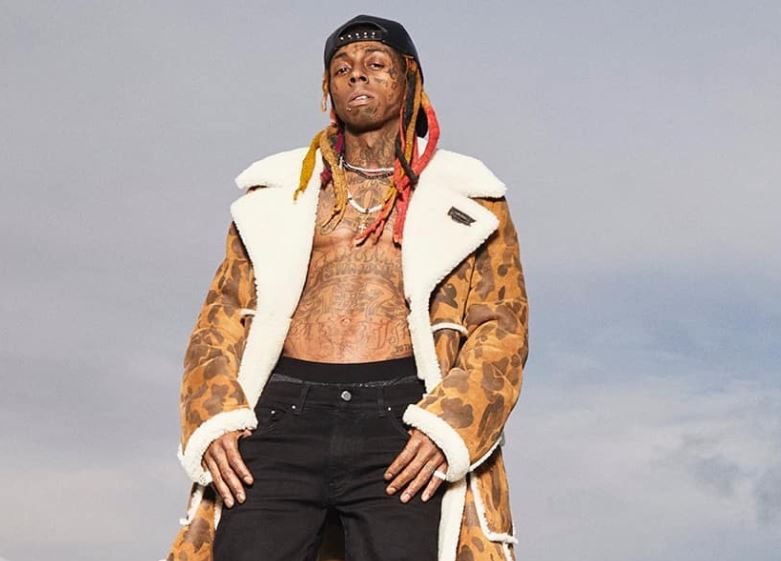 American rapper Dwayne Michael Carter Jr., known professionally as Lil Wayne, is reportedly under police investigation after pulling a gun on a security guard. It is reported that one of his bodyguards filed a complaint accusing the rapper of pulling a gun on him after a verbal argument at his house.
According to TMZ, one of the rapper's guards told the police that he and Wayne got into a fight at his California home, which escalated to physical violence. According to TMZ's source, the guard claims Wayne told him to get out of his house after the initial dispute, but the guard went to the bathroom first, and that's when Wayne dramatically escalated things.
However, when the police got to his house to get his side of the story, he had already gone. The fight started when Wayne accused the bodyguard of secretly taking his photos and leaking them to the press.
"We're told cops went to Weezy's place to get his side of the story, but he was already gone. The guard told police the fight started with Wayne accusing him of taking photos and leaking them to the media," TMZ reports.
No charges have been officially pressed against Wayne. However, police have launched investigations to determine what transpired.
"Cops have issues with the guard's story, and they say he did not have any marks on his body or injuries from the alleged physical confrontation. We're told the guard also does not want to press charges against Wayne and while police have doubts about some of the allegations, they will nevertheless investigate," a source revealed to TMZ.
In August this year, Lil Wayne opened up about battling Mental health issues. He disclosed that he started noticing his mental health issues as early as ten years old through an interview.
"When I was told that I couldn't have what I wanted, what I dreamed of and what I desired and that was to rap. I was willing to die for it," he added.
According to him, he tried to commit suicide at the age of 12 years.
"So that was a buildup... thoughts everywhere. Main thought was, 'I'm gonna show you.'… I picked up the phone, I called the police. Yes, I knew where she kept her gun. And it was in her bedroom. And so I went in her bedroom, grabbed the gun — I already made the phone call — looked in the mirror, did like that. Of course, it was like, 'Oh no,' 'cause I got a little too scared, that was my head. Like 'Nah nah," he confessed.