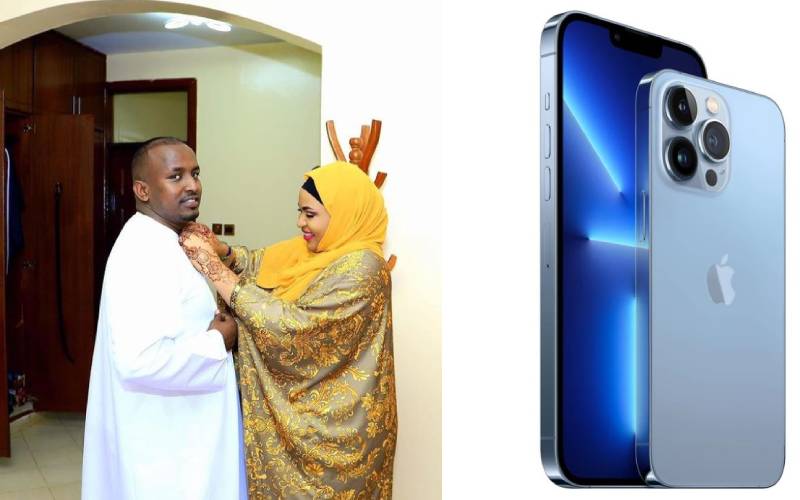 Matatu Operators Association Chairman Jamal 'Roho Safi' Marlow has gifted his wife Amira Apple's newest flagship iPhone, iPhone 13 Pro Max, worth Sh180,000.
Flaunting her expensive gift on social media, the excited mother of two posted a video unboxing the coveted phone, alongside it a thank you message for her husband.
"They say good things happen to good people. Thank you @jimal_rohosafi. I am obsessed with my new iPhone 13 Pro Max," she wrote.
The iPhone 13 Pro Max, introduced on September 14, is among Apple's newly launched iPhones with updated cameras, colour varieties, quicker A15 chip, and smaller notches compared to the iPhone 12.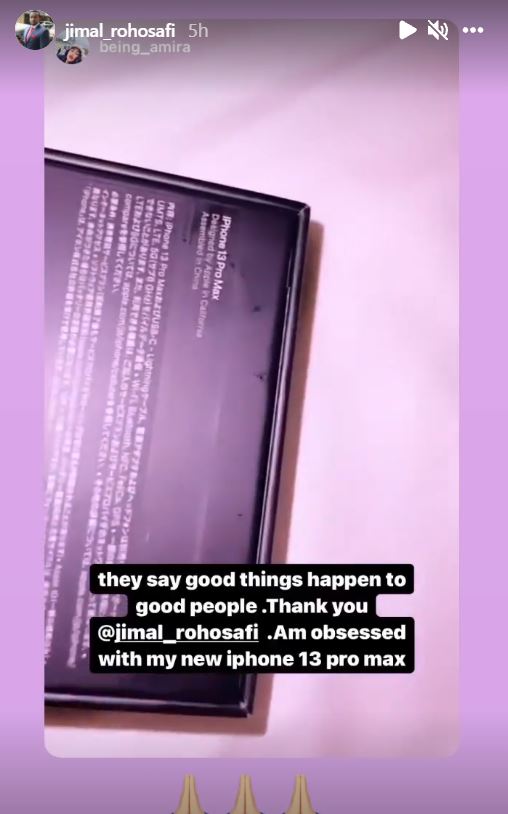 It is safe to say that the city businessman outdid himself in gifting his wife the device since not many people have gotten their hands on it just yet.
In the past few months, the couple's relationship has suffered numerous challenges, and they are trying to fix their marriage. This is after Jamal's relationship with his ex-second wife Amber Ray ended.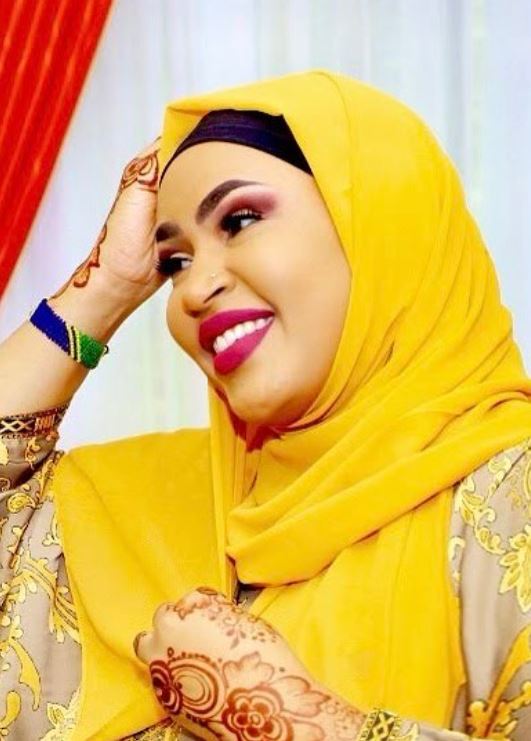 ALSO READ: Jamal Roho Safi shares details of relationship with Amber Ray and first wife's reaction to the news
Jamal and Amber's union caused a stir online, with Amira constantly accusing Amber of disrespect, adding that she did not want her as her co-wife.   
"Even in the Quran, sometimes toughness is justified especially as I have repeated the peace of my children is threatened in any way, shape or form. For now, enjoy the videos but there are lines I will not let anyone cross," wrote Amira on her social media.
In a separate confrontation that took place in her previous residence in Syokimau, Amber maintained that she would not sit back and let Amira attack her just because she is a second wife.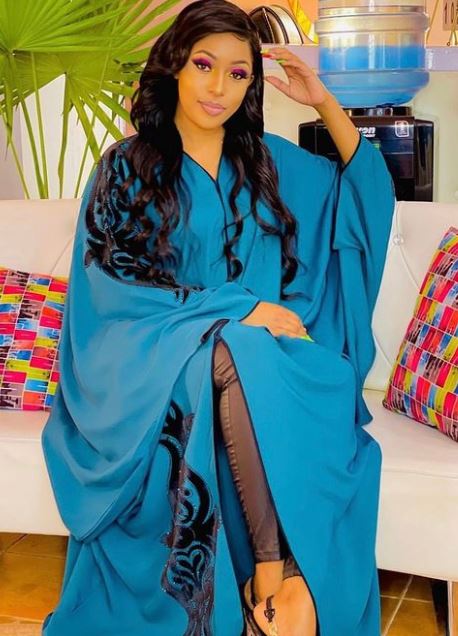 "Just because I'm the second wife, I won't sit down and watch her insult me). I never seduced her man," said Amber.
ALSO READ: I am very spiritual: Amber Ray speaks on row with Amira
When news of their break up hit social media, Jamal announced he would be taking a social media break to focus on his family and business.
"I want to be private for a while. I will be off social media and that is why I have decided to deactivate all my social media accounts. I want to concentrate on my business," he said.
The businessman has shown he is indeed a changed man on his return as he posts videos and pictures spending time with his family.
According to Amber, however, she is still in good terms with Jamal despite their romantic relationship ending.