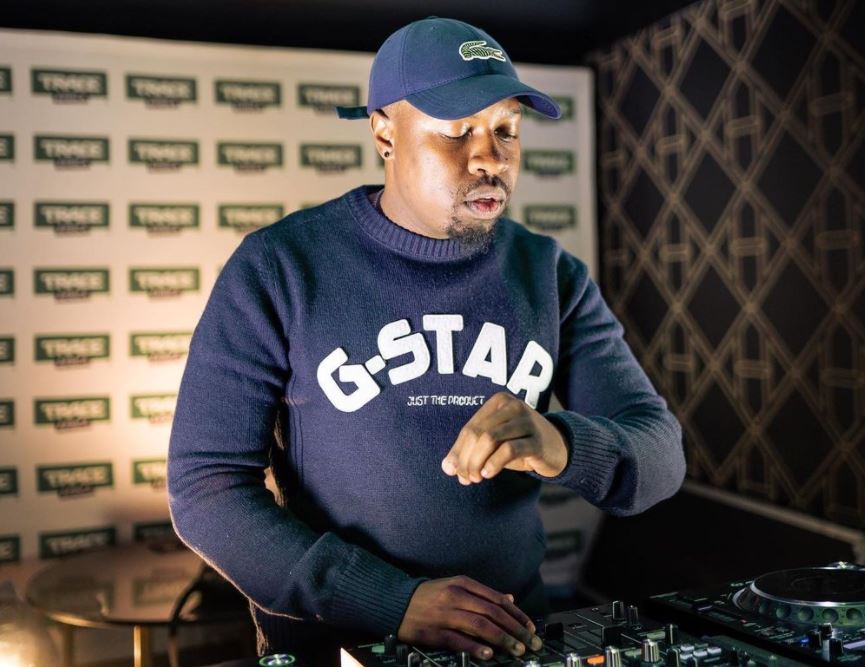 The Yano's keep yanoing. South Africa's Amapiano has continued to dominate Kenya's pop culture and this was evident as fans turned up to show love to Amapiano legend JazziQ at the TTot Park in Machakos over the weekend. JazziQ rocked the party so good and will make an appearance at Winning Post Nairobi today despite being a major reason for the hectic traffic along Mombasa Road as the Piano lovers travelled far and wide to witness the legend in action.
As the Amapiano sensation JazziQ landed in Kenya hyped for his first appearance in the 254, the calm before the storm was evident.
The 'Woza' hit-maker clad in a warm sweat gear and a mask as he landed discreetly in the wee hours of Friday morning accompanied by his manager Thuthu Buttons barely in a talkative mood after a short flight.
"It's going to be a historic gig. All health protocols will be observed, and we are looking to host one of the safest events with the circumstances at hand carefully considered," said an event organizer.
Looking stoic and collected, the multifaceted musician from South Africa was only looking continue the awesome reign of Amapiano music and shows in Kenya as he headlined 'Ama Piano ya Mayakos' show at the T. Tot Gardens, Machakos alongside Kenyan DJ's like Ally Fresh, Protégé and graffiti artist Bankslave having his own visual installation among other showstoppers.
"I was just coming here to do my job. I had no idea Kenyans are feeling the music this much. It was a great time," said JazziQ.
Who is JazziQ
JazziQ is a South African DJ, producer, performer and recording artist that rose to fame following viral tracks such as Woza, Makazi, Something for the Boyz, VSOP among countless other hits dropped during lockdown.
His star has risen meteorically seeing him among the frontiers of the Amapiano culture, and is associated with acts like Focalistic, Scorpion Kings, Major League DJ's, Busiswa, Busta 929 among other heavyweights. He is also one half of the duo Jazzi Disciples.
On Gengetone
When probed about his familiarity with Kenyan music, the DJ had little to no idea of the Kenyan music domain.
"I've heard of Gengetone, but have not gone that deep into it, like to the roots or the origins, or known who does what, and what's going on," said the celebrated SA entertainer.
"All I can say is I'm going to check it out. In order for it to grow, make sure that the people back home embrace it first, before anything, then that's when it can go all the way."