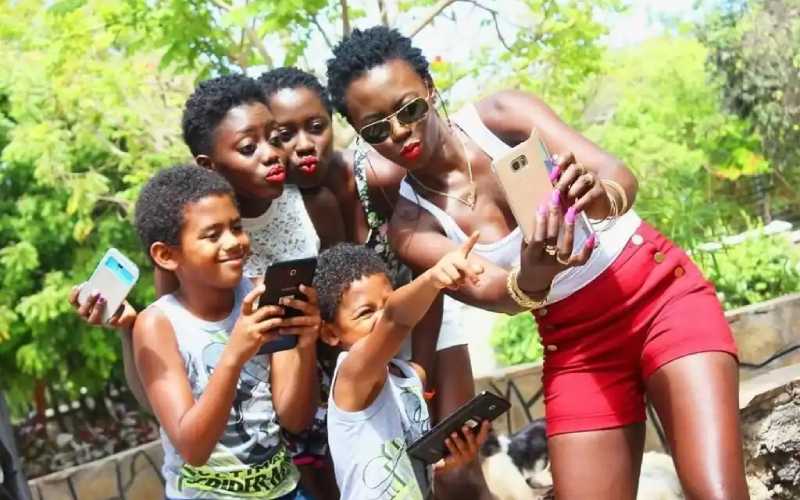 Esther 'Akothee' Akoth, Benga artiste and self-proclaimed president of single mothers could not let Father's Day pass by without offering humorous tidbits of advice to mothers and recognizing the three fathers of her five children.
Known for her witty remarks on gender roles, the 'No Filter' singer boldly condemned biological fathers who do not contribute to the upbringing of their children.
"Are you not ashamed to see other men drop their kids at school? Don't you feel guilty seeing other fathers going for holiday with their children? We the single mothers are ashamed on your behalf," wrote Akothee.
The popular artiste then added that irresponsible fathers are the reason single mothers "take the bull by the horns".
Starting off her line of posts marking Father's Day, Akothee said that her father is her number one fan, stating, "all that I do is fun and very okay with him."
"The only human being who will never choose any queen over his princess. Daddy your health is the only wealth I have," she wrote on the heartwarming post.
The president of single mothers then wished the father of her last born son Papa Oyoo, Dominic Decherf a good Father's Day in a sweet post where she showered him with complements.
"Since I met you, my children went to the best schools, you never missed a single parent's day, you opened gates for me my darling, you are my savior," wrote Akothee.
She thanked Dominic for standing by her when other young men were rejecting her for "having too many children."
"You took the kids with you to allow me build my career and my businesses, your love is growing every single day, nothing has changed," wrote the singer.
Her daughter Celine, popularly known as Rue Baby was quick to comment on the post, sending good wishes to Mister Decherf.
"Happy Father's Day dad," wrote Rue Baby.
Next, the Akothee Safaris founder uploaded a photo of the father of her three daughters, Jared Okello, saying, "every time I want to delete you from my brain, life reminds me that I could not get myself pregnant".
"Thank you for the three intelligent gifts you gave to me. You still remain the biological father to my three daughters," wrote Akothee.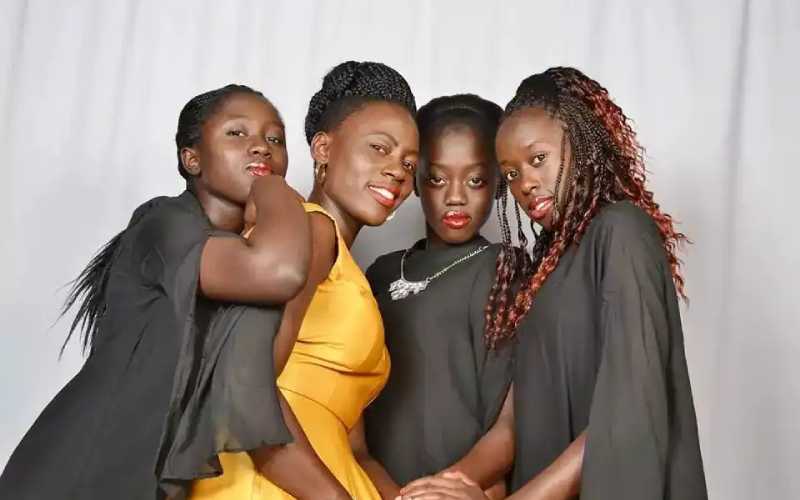 Her daughters commented on the post, equally wishing Okello a happy Father's Day.
"Happy Father's Day," wrote Akothee's youngest daughter Prudence, also known as  Fancy Makadia.
Finally, the artiste also sent warm wishes to the father of her fourth born son, Prince Ojwang.
"Can't wait for 18 years for us to stop fighting. Six more years to go and our son turns eighteen. My headache, sometimes you drop some lines that send me into second labour, I feel like beating you up. Then I remembered, I can't get myself pregnant," wrote the singer, adding hilariously that a holiday paid for by him wouldn't hurt.
Last year, the controversial artiste treated her 2.8 million Instagram followers to a similar spectacle, wishing the fathers of her children well in funny posts.
"Meet my babydaddies, they are international," she joked on Father's Day 2020.