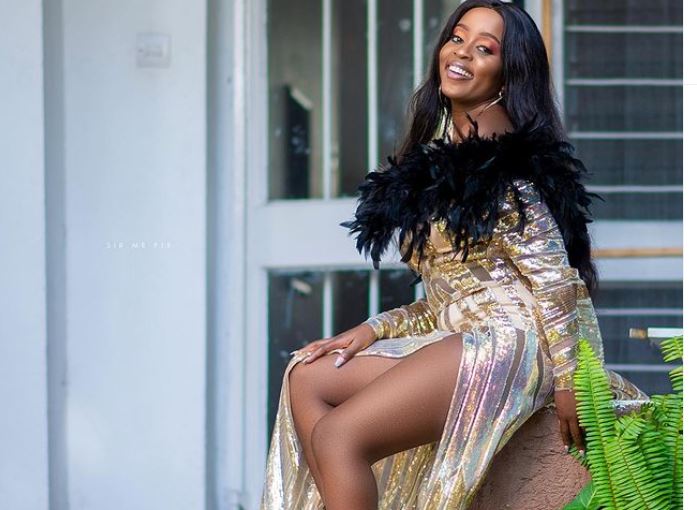 Stating her preference via social media, the award-winning singer explained that she is working exceptionally hard to one day become a rich wife and not mainly settle down with a man in the same financial state.
Contributing significantly to her dreams are Nadia's fans. She took time to appreciate their immense support that is slowly pushing her financial dream to reality.
"The goal is to be a rich wife not marry a rich husband! Thank you for 1.4Million Followers! I just started the other day. Thank you team Nadia for your undying support," she wrote.
Speaking of settling down, Nadia, not too long ago, set social media ablaze with dating rumours after she introduced her video vixen, Priyan as her boyfriend.
"Despite everything they have said about me today, you have showered me with love I am just smiling here next to you. Being in the limelight, you need someone who loves you for you. Someone who sees you outside the fame, money, attention, gossip, ridicule and insults. Someone who speaks to your soul and you are just that! I should have met you earlier to experience this kind of love but I know it's not late. We are from two different ethnicities but our love overcomes that! I love you so much Priyan. The next celebrity couple," she wrote.
The singer is yet to clarify whether she and Priyan are indeed dating or were just posing as a couple to gain traction for their song.
Before introducing Priyan to her fans as her better-half, Nadia had vowed not to date soon as she prioritized her career.
"I think I am in a place in my life where I feel like my early 20s. I want to deny myself some of the things so that I can build my career. I feel like a relationship will be a distraction for me right now. It's hard when you are in the music industry to date; you never know what a guy wants, maybe they want bragging rights," she wrote.
Besides her career, Nadia added that she is unlikely to date because of how unromantic some men are. This is after she was asked to take care of a bill by her male date.
"And then there is this, I have gone on a date and I paid, I never went back because they think I have money. And that is when I said I am not doing this dating thing. Some of the guys think I have a lot of money," she added.
Sometime last year, there were speculations that the Tesa crooner and her music counterpart Arrow Bwoy were an item.
In her explanation, Nadia stated that she and Arrow Bwoy were mistaken to be dating due to their closeness.
"He's an amazing friend. We tried dating, but it didn't work. I am single and working on my business, Arrow Bwoy and I never dated," she said.