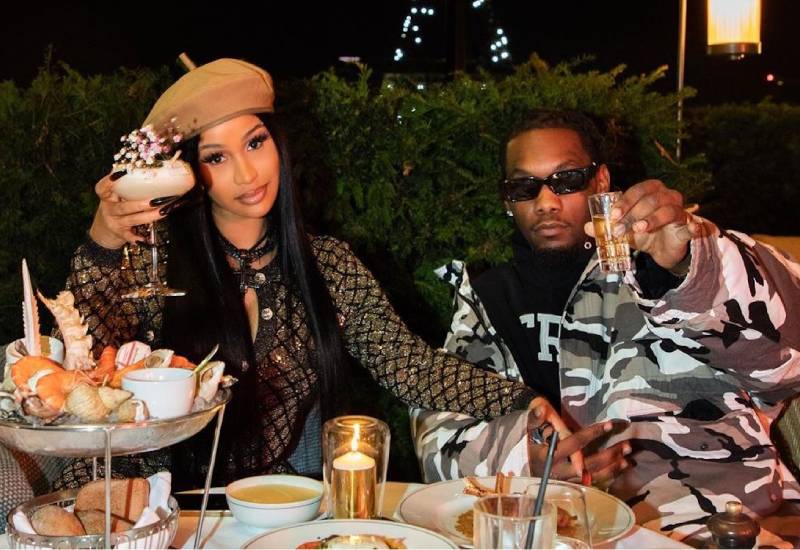 Celebrated Bodak Yellow rapper Cardi B, real name Belcalis Almanzar threw a one-of-a kind Dancehall themed birthday at the beginning of this week as she turned 29 years old.
The artiste could not hold her excitement on the d- day, going all out for her celebrity-filled passa passa bash which was held at River Studios in Los Angeles on Monday evening.
Passa Passa is a weekly street party that originated in Kingston, Jamaica in 2003. The popular celebration has since spread to other Caribbean areas. It is similar to a block party, and features dancehall music.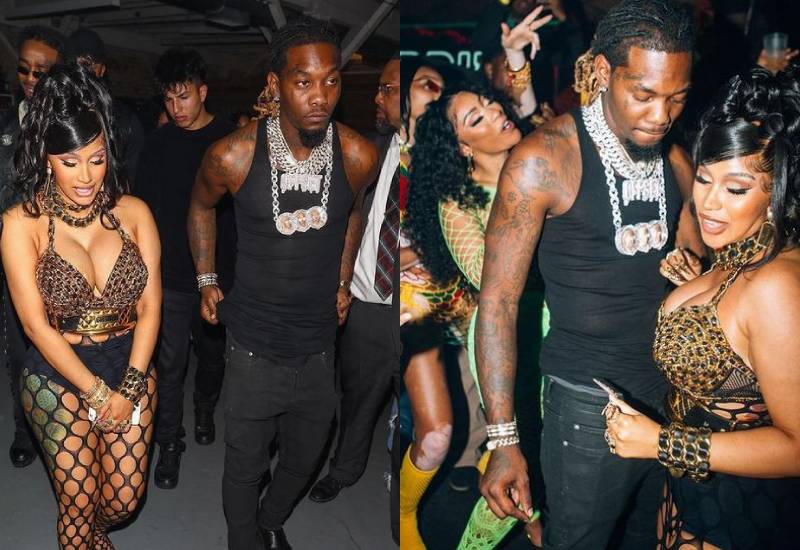 According to DanceHall Mag, a Reggae and Dancehall magazine, the evening included live performances and toasts from some of the biggest names in Dancehall.
In attendance were celebrated artistes Shensea, Spice, Kranium, Sean Paul and Mr Vegas.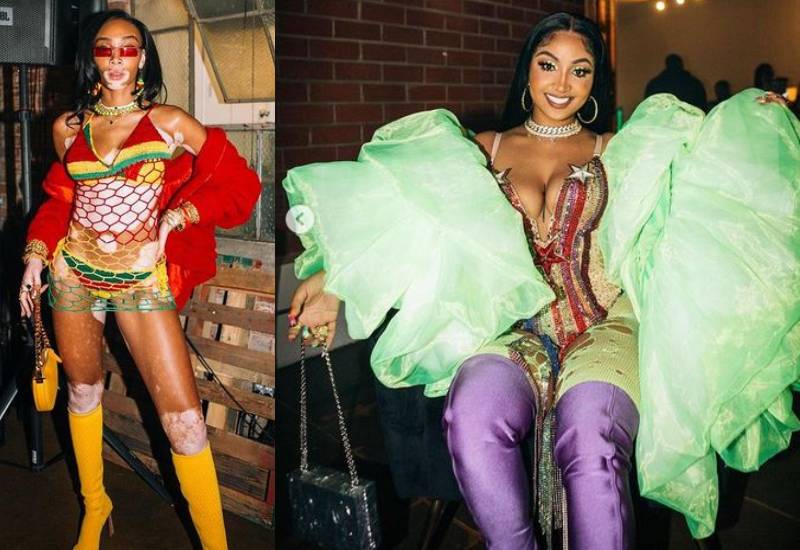 And it wasn't just the Dancehall superstars that showed up- it appeared that Cardi's birthday party was the place to be for the who's who in the entertainment scene.
RnB singers Trey Songz, Normani and Ella Mai graced the party. Meg The Stallion, Teyana Taylor and The Migos rap group were also in attendance. Rapper Snoop Dog, actress Karrueche Tran and Model Winnie Harlow were also spotted in the star- studded celebration.
The Grammy winning rapper arrived dressed to impress in a Laurel Dewitt custom chain bra, paired with pum pum shorts and sexy stockings.
Of course, the rapper came with her husband, Migos rapper Offset, and the couple showed their wild side with a few raunchy dances that thrilled their famous guests.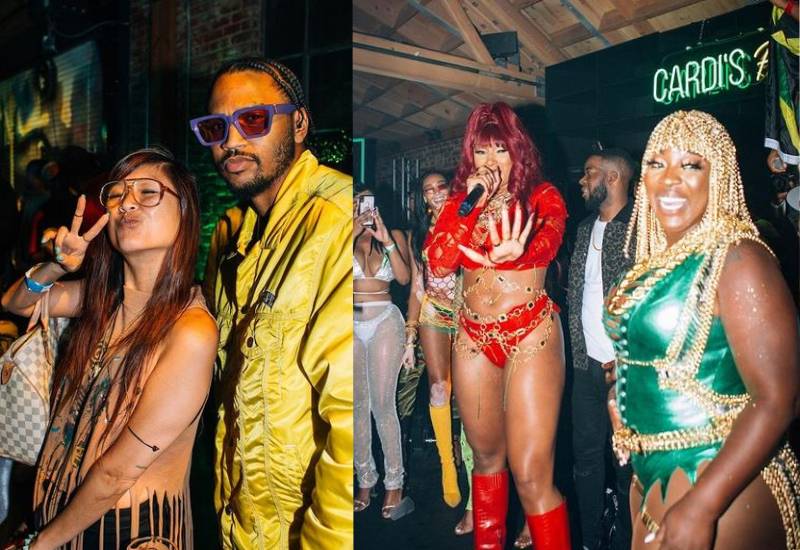 Cardi reportedly spared no expense for the bash, enlisting star dancehall performances by Shensea, Spice, DingDong and Kranium. TMZ reports that the food was just as good as the music, with a menu that consisted of jerk chicken, oxtail, rice and plantains, and an array of island-inspired drinks.
The rapper met popular dancehall artiste Shensea for the first time, with the two sharing a sweet moment, hugging and chatting briefly.
One of the biggest moments of the evening, however, was when the birthday girl received a luxurious gift from her rapper husband- an entire multimillion mansion in the Dominican Republic.
A clip of some images of the house was aired on a big screen, showcasing a luxe mega-mansion with a pool and ocean views.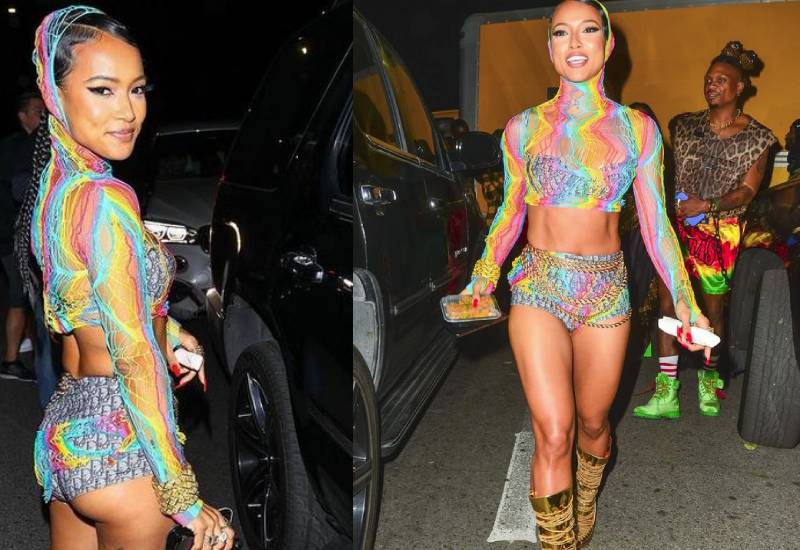 "It's no secret that Cardi loves dancehall music as last year she was seen wining up and 'dashing out' at her 28th birthday party to the likes of Spice's 'So Mi Like It,' Popcaan's 'My Type' as well as Vybz Kartel's 'Fever' and even Mr. Vegas 'Hot Wuk,' " Urban Islandz, a DanceHall and HipHop news website noted ahead of the rapper's birthday.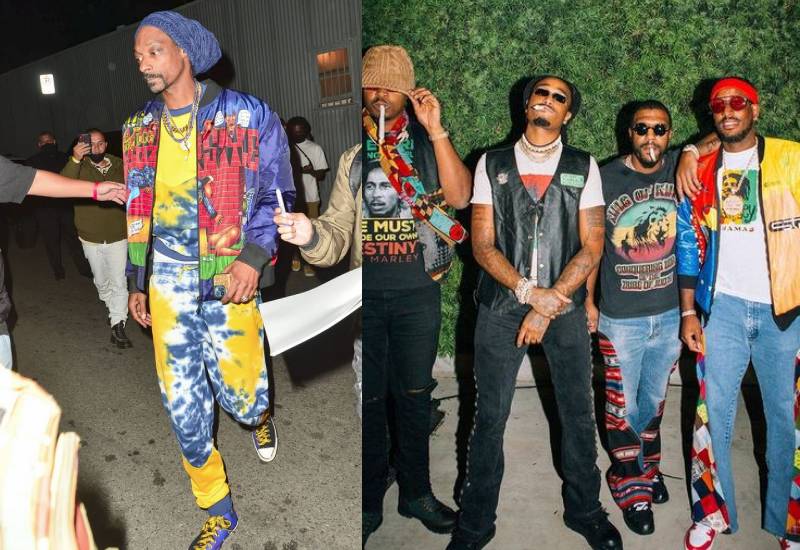 "Cardi B has Black Trinidadian and Dominican (Republic) heritage, so for her, dancehall is definitely the kind of music she will have at her birthday party, especially since she revealed in 2019 that she was Spice's biggest fan at the BET Awards in 2019. She also grew up listening to dancehall music in the Bronx and also has collaborated with numerous dancehall acts over the years," a piece on Cardi's birthday on the website reads.
The resident DJs at the event were DJ Polish and Noah Powa.