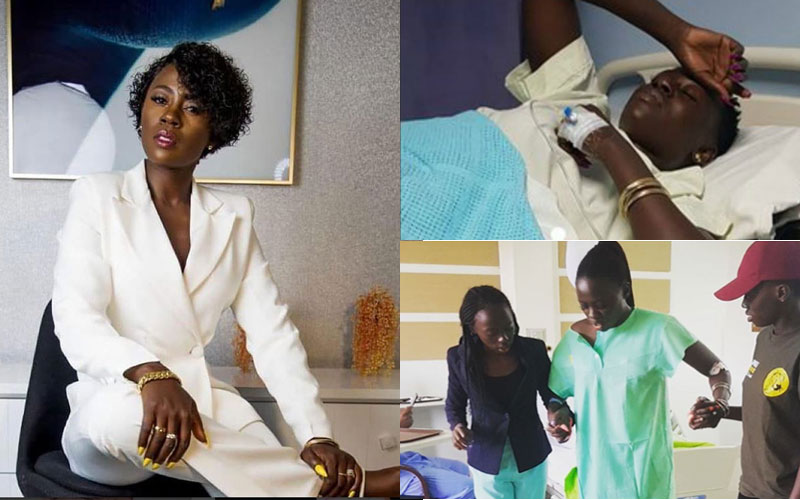 Arguably Kenya's most charitable celebrity, Madam Boss alias Akothee has proven she has a big heart numerous times by giving to the less fortunate through her eponymous foundation launched in 2019. The outspoken mother of five has touched hundreds of lives in Kenya since she made a rallying call for donations for starving Turkana County residents. The straight-shooter raised Sh1 million in hours before ferrying tonnes of food and thousands of litres of water to Lodwar.
It seems all the giving has come at a cost as the singer says she suffers 'being too nice'. The Mutwaano Witu singer attributed a spate of hospitalizations to overexertion as she sought to make those around her happy.
READ ALSO: Akothee praised for marshalling trucks of food, water to Turkana
Akothee described feeling empty despite her success, saying trying to fix everyone else's life sucked her energy. Feeling unappreciated, the singer said that she has a hard time saying 'no' to her loved ones and that "they will only miss me when I am no more." However, Akothee says her turning point came after turning 40 in April as she's cut off those draining her.
"If you have no business don't call my number," she declared while announcing that she'll take a break from her foundation.
Hospitalization
After being admitted in hospital four times in seven months in 2018 due to fatigue, Akothee blamed her relatives for being ungrateful.
READ ALSO: Akothee's eldest daughter Vesha Okello hospitalized
Three years ago, the singer was hospitalized in Switzerland after collapsing. In August 2019, she had to cancel her performance at the One Africa Music Festival in New York as she could barely make it to the airport due to exhaustion. Months later in December, the singer yet again collapsed during her performance at the Luo Festival.
Related Topics