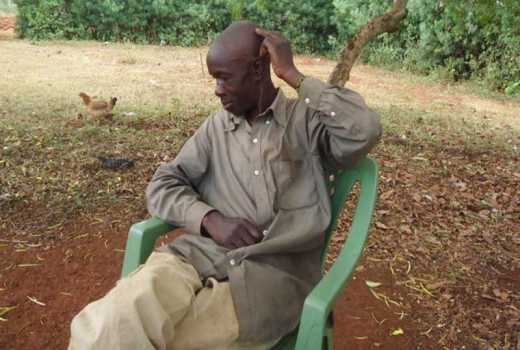 Men would rather remain tight lipped on domestic violence especially when they are the victims.
In this tell-all interview with Collins Otieno, an ex-primary school teacher opens up on the pain he endured during his 15-year-old marriage and why he lost his first family and job
To a disinterested looker, Collins Otieno can easily pass for a 30-year-old.
His wiry frame can be deceiving, yet, this former primary school teacher is 53.
The scars on his head and shoulders are testimony of his alleged suffering at the hands of a woman he claims he once loved dearly.
A woman he says he trusted with all his heart.
When he opens up to speak about the alleged violence he has been subjected to, his shaky voice betrays his pain and anguish.
"I loved my wife and I was determined to be a responsible father and husband, but that was not in her plans. She turned into an animal and before I knew it, my marriage was a total mess," he says, as we settle down for the interview at his father's rural home in Siaya County.
Otieno says he met his wife, Jane Apondi when he was 28 and was smitten by her charming beauty and comely smile.
He says she was his dream girl and that he felt lucky.
However, after the birth of their first daughter, Otieno claims all hell broke loose.
"I was a known teetotaller all through my youthful years until I married her. After our customary marriage, I discovered I had married a 'real devil'. My wife became more aggressive, noisy and vicious. She would fight over anything and this drove me to alcohol," he says.
He claims his home was a place of torment.
 Otieno says his wrecked marriage affected his work and at some point, he even deserted his family.
 "I sustained a number of injuries during the time we were together. On three different occasions, my wife hit me with a bottle and I still have a big scar just below my left ribs. I turned to alcohol for solace and did not care about anything," he says.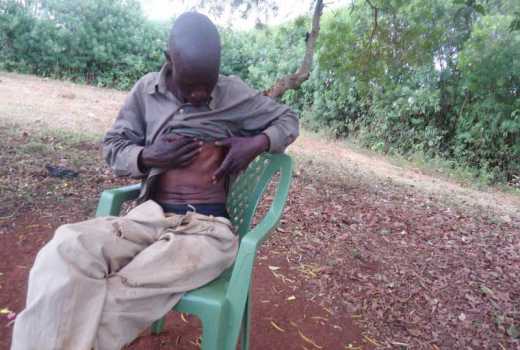 He says he could not suffer the shame of reporting the violence to anyone, lest he was branded a coward.
"Our society expects a man to be the head of his house; a symbol of power. So whenever we had our fights and got badly injured, I just kept the matter to myself. I suffered in silence," he told The Nairobian, adding that, "I missed work due to the injuries. I was a teacher and the mere thought of standing in front of a class with injuries everywhere was too much. Within a few months, I received a letter of dismissal from TSC," claims Otieno.
He says the last straw was when he heard that his wife was allegedly sleeping around with one of his friends.
He claims his wife took him to court over 'neglecting' her and their six children.
However, the wife who spoke to The Nairobian says Otieno was an irresponsible man and denies she was violent.
"He is out to tarnish my name. At no time did I beat or cause him any bodily injury. He went ahead to demolish our matrimonial house, an indication that I can never be accepted back. I have moved on with my life," she said.
Otieno who has since remarried, does menial jobs to make ends meet.