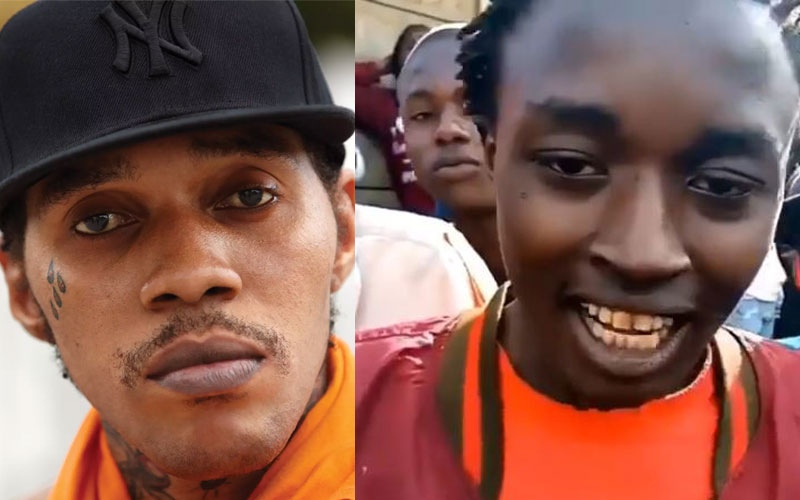 Love for Kenya's new breed of artistes is spreading all the way to the Caribbean.
An upcoming dancehall musician has caught the attention of the renowned Jamaican musician Adidja Azim Palmer better known as Vybz Kartel.
In an Instagram post, the unidentified young man hailing from Kayole who was discovered by Nick Chege alias Kartelo, did an Acapella of Vybz Kartel's Unstoppable song attracting a lot of support from both Kenya and Jamaica.
According to Kartelo, he spotted the young man while doing his strolls in the hood.
"Tukipiga lap mtaa tukadiscover @vybzkartel wa barracks your journey begins now world boss," he wrote.
The young musician's singing impressed Kartel, who's currently in jail and it was reposted on his official Instagram account.
"#KenyaForever," posted Vybz accompanied by a heart emojis.
Kenyans, including popular TV reggae host Talia Oyando reacted to the upcoming singer's video:
Talliaoyando Kenyan Youth ????????????????????????
_roman_augustine Lyrical like the World Boss.
Jthugofficial Worl Boss alone have di power fi unite Africa memba mi tell yuh dat... ye man @vybzkartel a u a di chosen one.
Iamalandoclarke Yo. Black people mystical! Man have the lyrics and flow pon lock.