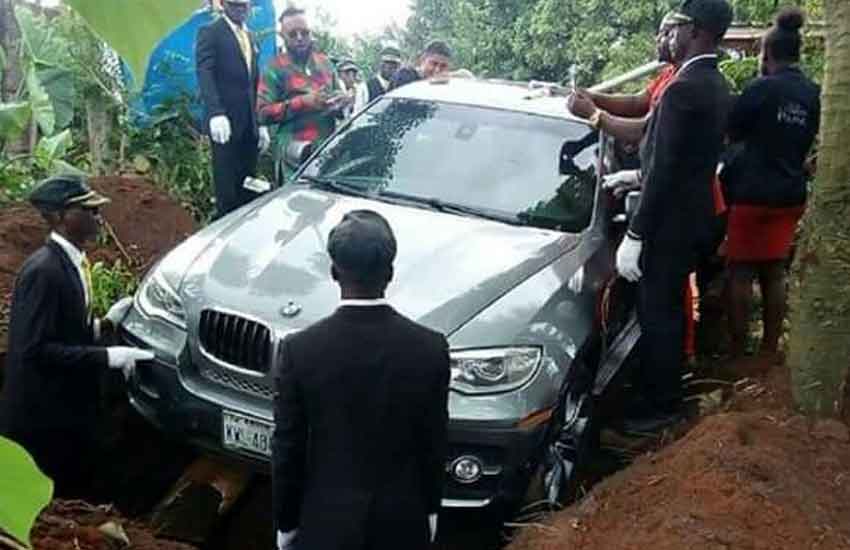 When someone dies, the general expectation at a funeral is a traditional casket and a procession of weeping mourners.
But why not up the stakes higher? Well, one person just did exactly that.
A Nigerian man has created a huge buzz online in the West African country after he gave his deceased father a luxurious send-off in a brand new BMW.
Yes, a sleek BMW worth over Sh9 million (32million Naira).
According to Naija.ng, the man, only identified as Azubuike, is trending online after he buried his father in the car Mbosi, Anambra State.
The news outlet reported that Azubuike had recently lost his father and decided to hand him a dignified send-off befitting of his status. The BMW was reportedly bought only for that specific purpose.
In 2015, a similar incident made headlines after an Enugu Billionaire buried his mother in a brand new Hummer.
That is not all, he splashed the Hummer with over Sh1 million ($10,000), cold cash.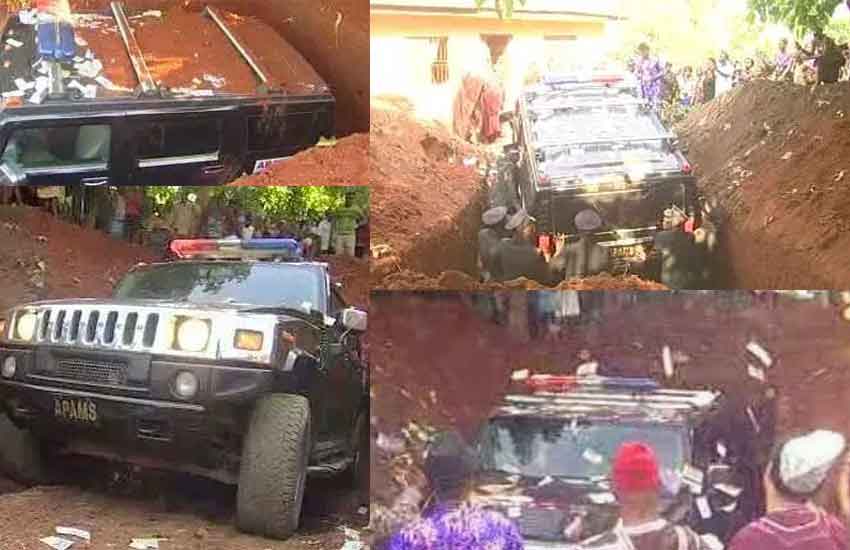 That same year, a Chinese funeral was on the news also after a man was buried in his favourite car.
The station wagon car was gently lowered into the grave by a crane in a 'bizarre' incident took place in in the province of Shanxi, reported Mirror.co.uk.
In the USA, Detroit drug kingpin 'Maserati Rick' Carter stirred a similar craze in 1988 after he was gunned down while he slept.
He was buried in a custom-made gold-plated Mercedes-Benz coffin worth over Sh1.6 million ($16,000).A coffin modelled on his favourite car, not a Maserati as his nickname suggests.
Perhaps a clear testament to his flashy lifestyle and taste for the finer things in life. He was worth over Sh2 billion ($20 million) when he died.