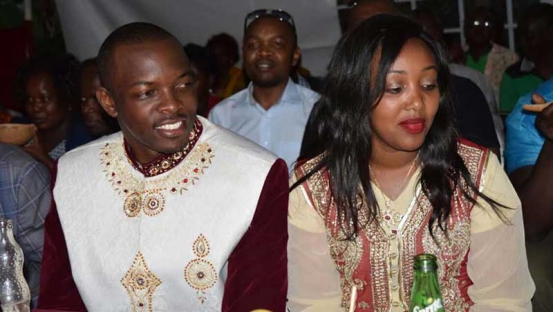 Former University of Nairobi's SONU Secretary General shook sleepy village in Tigania East when he arrived with convoy of more than 70 vehicles for his dowry negotiations over the weekend.
Alex Matere, a businessman who is also an upcoming politician added icing on the cake by accepting to pay sum of 47 cows for dowry without blinking.
The 28 year old soft-spoken man has been dating fiancée Hellena for more than a year and their wedding slated for unknown date in the year is expected to be talk of the village.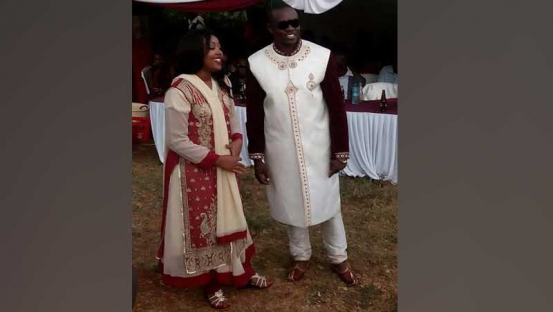 "47 cows to me were just a token of appreciation for her parents, human life is priceless, many people think that it's too much but, we can do anything for people we love the most" he responded during an interview with SDE.
The 30 vehicle convoy from Matere's village in Western Kenya joined 47 others in the City before they all snaked towards Tigania in show of might.
The ceremony according to Ameru tradition involves trick where the wife to be is covered to hide identity in company of her age mates and then the husband is tasked with looking for her in the crowd.
This attract fine of one goat once you fail, but Matere got it right making things easier during the ceremony.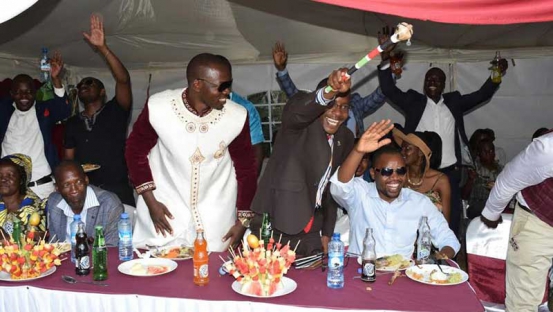 Matere was accompanied by his close friends and notable bigwigs including NGO coordination board boss Fazul Mohamed, politicians Nandale Moses and Jeff Otieno among others.
Related Topics