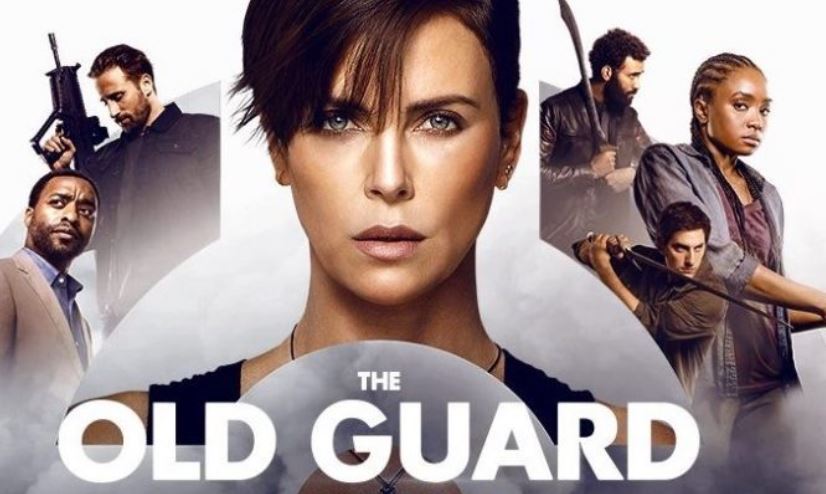 Despite the entertainment industry being badly hit by the Covid-19 pandemic, companies were still producing movies. Here is a list of 2020 movies you should consider watching.
Enola Holmes
Sherlock Holmes (Henry Cavill) takes a back seat in this mystery film about his teenage sister (Millie Bobby Brown) who goes to London to search for their missing mother. It's based on the first book in the young adult fiction series of the same name by Nancy Springer. The two-hour mystery drama has a rating of 91% by rotten tomatoes and 6.5/10 by IMDb.
Onward
This is an epic, family/adventure animation movie about teenage elf brothers Ian and Barley (voices of Tom Holland and Chris Pratt) on a quest to reunite with their lost father. The journey is full of perils and trials that lead to deeper emotional revelations. This comedy film boasts with a rating on 88% from rotten tomatoes and 7.4/10 by IMDb.
The Old Guard
This movie stars Charlize Theron as "Andy", the leader of an elite team of immortal assassins of all centuries. They have operated under the radar all this time, but things go haywire when they need to save the newest member of their team (U.S Marine Nile Freeman) while being hunted down by CIA operative Copley, who is on to their secret. With a rating of 81% from rotten tomatoes and 6.6/10 by IMDb, this action/fantasy movie seems to have quite a number of fans.
ALSO READ: 5 must watch movies this August
Birds of Prey
Birds of Prey (and the Fantabulous Emancipation of One Harley Quinn) is a DC film starring Margot Robbie as Harley Quinn who struggles to create her own name after breaking up with The Joker. She ends up making an unlikely team with Huntress, Black Canary and Renee Montoya to protect a little girl from an evil mobster. This action/superhero movie has a rating of 78% from rotten tomatoes and 6.1/10 by IMDb.
Bad Boys for Life
17 years after Bad Boys II, comes Bad Boys for Life. In this American action comedy film, Detectives Mike Lowrey (Will Smith) and Marcus Burnett (Martin Lawrence) team up with Miami Police Department's special team AMMO as they hunt down a ruthless criminal Armando, whilst trying to keep up with the new generation of law enforcement. The two-hour movie has a rating of 77% from rotten tomatoes and 6.6/10 by IMDb.
Mulan
Mulan is a two-hour American drama film by Walt Disney Pictures about a young woman (Lui Yifei) who tries to save her ailing father and family's honor by disguising herself as a man to joining the army. It's a reboot of Disney's classic 1998 animated film of the same name. This family movie has a rating of 74% by rotten tomatoes and 5.5/10 by IMDb.
ALSO READ: Five 'best' Hollywood movies of all time have been named
Sonic the hedgehog
This action-adventure animation movie is based on the classic video game franchise and cartoon series of the same name. It's about Sonic (Ben Schwartz), an extra-terrestrial hedgehog with incredible superpowers. He is being hunted by Dr. Robotnik (Jim Carrey) who wants to steal Sonic's powers for his evil plans. It has a rating of 63% from rotten tomatoes and 6.5/10 by IMDb.
Which of your favorite 2020 movies do you think should have made it to this list?
Related Topics