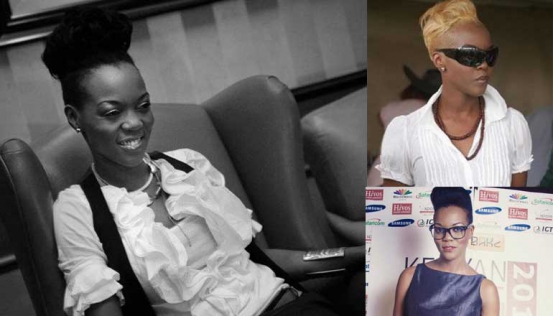 As we got ushered to the Terrace, an extension of Captains Club Casino that overlooks the Nairobi National Park, Grace Makosewe, our host of the night stood there waiting, ready to receive us.
This was one of the exclusive parties her Nairobi VIP company hosted, luxury events that basically featured the who's-who in town.
On this night, the glamour girl looked voluptuous in a white dress, well fitting for the theme of the night.
The venue was full of guests, party lovers, showbiz personalities and business men who would never miss any of her invites.
Besides this was her world, and with zeal and sheer artistry, she controlled her space.
This was in 2014, the year the social and outspoken about-town lady had fully ventured into events management before moving into radio.
Her ambitiousness was almost infectious and at the time, every door she knocked opened.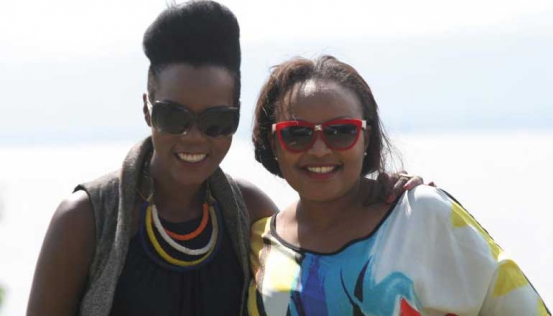 She moved to Homeboyz and Capital FM before moving to the new urban radio, expanding her territory and cutting her niche as the classy showbiz glamour girl in town, a space that now remains a vacuum in the local showbiz scene.
But that was about all that the media knew about a spotlight girl who kept her secrets close to her heart and her few trusted friends.
Her philanthropic acts as well as business trips across the region and abroad were beyond media scrutiny and so who would ever tell what this Makosewe girl was all about.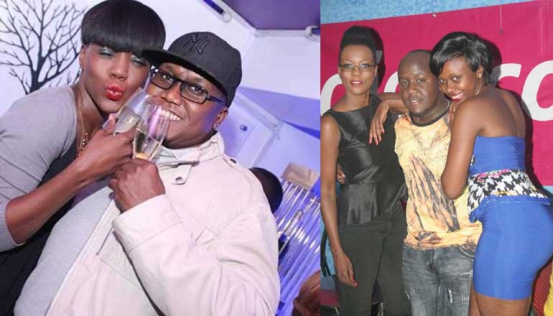 Besides her cousins and her mother who got the sad news of her passing while still away in Tanzania, no one can truly rise up and eulogise Grace Makosewe's full showbiz life.
On the night at the Captains Club Casino, probably the only night she kept paparazzi close to her, the conversation was really animated.
She booked paparazzi a table away from her main partners where she treated them to a few drinks. After a few photo moments, then she called it a day.
And so when the news of her death broke on Wednesday morning, everyone was caught flat-footed.
The 40-year-old was found dead in her apartment at 6pm on Tuesday evening in Golf Course Phase II estate within Ngumo, Nairobi.
Her death was reported by her cousin, who had left her on the morning of her death before heading to work.The man identified as Benjamin Omwaga said when he returned home at the house he stayed with her, he found her lifeless body on the bed.
"He says he tried to call her but there was no response and when he checked he found she was motionless before he reported," the Kilimani Police boss Peter Katam told Pulse.
Omwaga said he and Grace stayed in the house and there was no break-in into the house when he went to the house.
 He rushed to Capitol Hill police station to make the report there. This was after he realised Grace was motionless.
While it is still unknown what the cause of death is, Katam revealed that her body had no physical injuries. Her body has since been taken to Umash Funeral Home ahead of a post-mortem, in a bid to unravel the mystery in her death.
The move to take the body to the mortuary comes after the police visited the scene, took photographs and dusted it for evidence that would help with their investigation.
"We are equally concerned and we want to know whether there was anyone seen around the place at that time and whether she had confrontations with anyone," Katam added.
However, question still lingers if she could have foreseen her own death, as many before her have. On a social media post titled "Death Is Nothing At All" dated July 27, 2015, while quoting Henry Scott Holland, she alluded to her leaving for the next life.
The post read, "Death is nothing at all. ?I have only slipped away to the next room. ?I am I and you are you. ?Whatever we were to each other, ?That, we still are. Call me by my old familiar name. ?Speak to me in the easy way, which you always used.
Put no difference into your tone. Wear no forced air of solemnity or sorrow. Laugh as we always laughed ?at the little jokes we enjoyed together.
 Play, smile, think of me. Pray for me. Let my name be ever the household word ?that it always was. Let it be spoken without effect. Without the trace of a shadow on it.
Life means all that it ever meant. ?It is the same that it ever was. ?There is absolute unbroken continuity. ?Why should I be out of mind ?because I am out of sight? I am but waiting for you. For an interval. ?
Somewhere. Very near. Just around the corner. All is well"