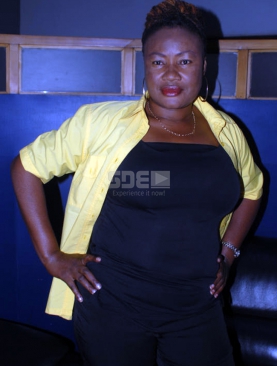 Faded musician Princess Julie (Lilian Auma) could bid her plight bye after The Nairobian ran a story of how life went south for her following the premature end of her music career.
Tens of good Samaritans have promised to extend a helping hand to the queen of Benga who ruled the airwaves with her melodic music spiced with social messages the most memorable being Dunia Mbaya on the HIV scourge.
In a phone interview with The Nairobian an elated Princess Julie confirmed that a number of well wishers promised to come to her rescue. "I got a phone call from fellow musician Suzanna Owiyo and Achieng Abura who informed me that singer Jaguar (Charles Kanyi) was willing to help with whatever I desire."
Princess Julie further explains that she requested for a good music sound to enable her continue with her music. "After giving it thought I have come to the conclusion that work is work. It is better to have a bad work than a good game that doesn't give you any income."
Charles Kanyi popularly known as Jaguar in Music industry and now the National Authority for Campaign against Alcohol and Drug Abuse has told The Nairobian he is ready to purchase sound system requested by the Benga Queen.
"I don't mind helping her with whatever she desires so long as she makes good use of it and ensure that she remains focused," he said.