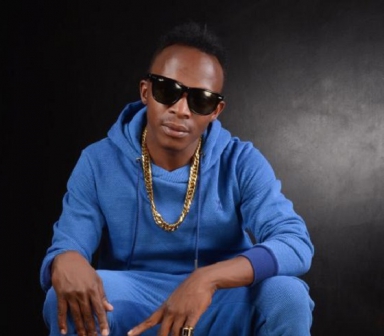 Last week, there was an online uproar after Papa Denis' alleged girlfriend was photographed with socialite Huddah Monroe.
The young beauty and student, who appeared in Dennis' video, Njoo, even came out claiming that she only met Huddah in hospital and requested to take the photo with her and she was not aspiring to be a 'socialite'.
A week later, the singer who rose to fame thanks to his song Foundation, a collabo with Daddy Owen has now distanced himself from the lady.
"I am writing this to you with a heavy heart regarding the news going around that I am dating the supposed groupie ,socialite Martha Wanjero....I want to make things clear. She is not my girlfriend. The only attachment I had with her is when she worked with Maliza Umaskini as a model in one of my videos, Njoo and a few voluntary works she did for the organisation. We worked closely and she showed interest but I was not interested in her,"he wrote in part of the press release that he also posted on his Facebook page adding that 'she (Martha) is just a model like all the other models I hav used in my videos. When I find the right girl, I will not hide her.'
The singer also went ahead to apologise to his fans and the church claiming that he was taking responsibility for the mistake. A year ago, Papa Dennis had confirmed that Martha was his girlfriend after rumours emerged that he was involved in a love triangle with a caucasian girl.
"Yes, I have been going out with Martha and even my managers know about her. But I have been given strict orders not to reveal it to the public... about my relationship with her,"he said.
Related Topics