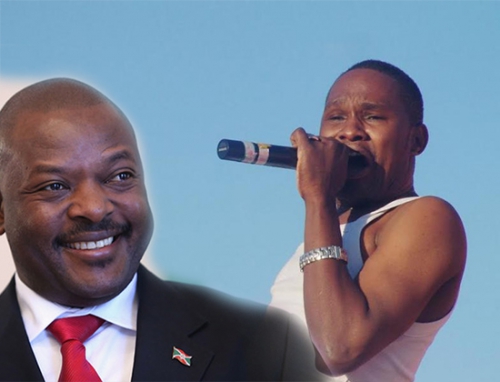 Lucas Mkenda aka Mr Nice was once the talk of East Africa, but lately, he seems to be directing his energies towards the political on goings in Burundi.
After a long silence of watching and meditating upon what has been happening in Burundi, Mr Nice penned a heartfelt letter to Pierre Nkurunzinza begging him not to take up a third presidential term.
In his letter, Mr Nice, affirmed that he had written the letter upon his own will.
He claimed he was doing it for his fellow brothers in Burundi whom he believes might suffer if Pierre becomes the president.
Starting his letter on an affectionate note, he even calls President Pierre his agemate and 'bro' then goes ahead to list reasons why he should allow sharing of power for the greater good of his Burundi people.
Will Pierre Nkurunzinza take into consideration Mr Nice's pleas?
Well, let's wait and see!
—Sheila Kimani