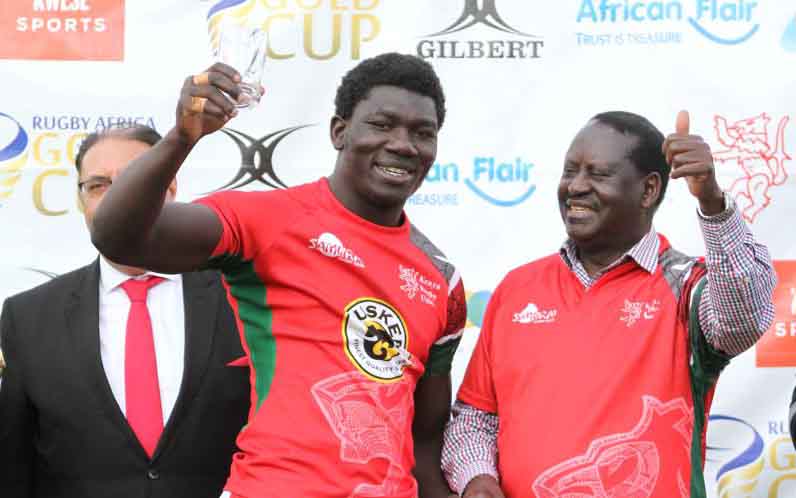 She taught me how to drive, she was everything I wanted for those three years. His eyes were heavy and his voice trembled as he stared on the white ceiling at the events lounge at the new standard media group state of the art newsroom.
"With a touch of love everyone is a poet", Plato would have changed his verse if he would have seen Martin Owila- "with a touch of love everyone is weak".
At 6'1 tall and weighing more than 100 kilograms, Owila has won the Kenya Cup four times, The Elgon cup once, and has played for the national fifteen side and the Kenya Seven's rugby side. He currently plays for KCB RFC as backrow.
He has suffered a broken finger not once and undergone a handful of surgeries, he picks wounds and wears scars proudly as all rugby players do.
But a broken heart surpasses the pain in the field. It creeps on you late at night when everyone is asleep. It follows you down the street when you are hand picking a pair of socks and you imaginarily hear her laugh. It chokes you in the gym when you smell her scent along the corridor to the washroom and it strangles you in the evening when you see strangers holding hands when going for your "mayai smokie:"
But he swears he is fine now, he taps his biceps as if implying "does this not look fine" I agree hesitantly.
He met this girl in 2017 but only started to date her in 2018. Interestingly all his rugby transfers have ended in a heart break.
Owila started to play rugby in Kisumu and when he moved to Nakuru he broke up with his Kisumu girlfriend. Even though he doesn't agree, he sucks in long distance relationship he believes true love is not bothered by distance. Well, does any man thrive in this long distance setting?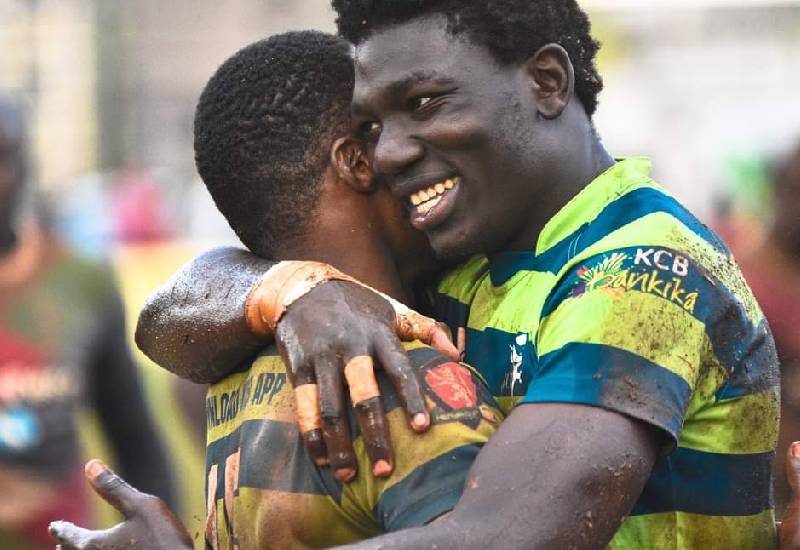 In Nakuru cupid followed him and he was soon in the dating scene. He is a one man girl. Never changed and won't ever change.
"That girl messed up with her ex while I was on official duty representing the country in South Africa. She came to pick me at the airport when we jetted back. She sat me down and told me the truth, guilt was weighing her down, I forgave her but it was never the same again. When I got a transfer to Nairobi, things took a turn and the love walked away, we both saw it disappearing into oblivion and we never bothered to run after it. But we still talk once in a while,"
He belongs to the group of men that believe your ex is not your enemy. His principles don't allow him to bad mouth a woman. The good will always outweigh the bad in any case he argues.
How did you meet your girl in Nairobi? He smiles. The kind that emanates from within. If he was a girl and with high cheek bones I would have said he smiled from his cheeks. But the smile was beautiful and warm.
"I can't tell you how I met her, but let's agree we clicked it off. We fellowshipped together and we both served in the youth ministry. You see that girl has been the pillar in my mentorship program that I run, amid the struggles of juggling school work, rugby and mentorship love grew. Like a small flower that grows on a rock, love crept in and blossomed. It withered the storms, the injuries in the field and found solace in the weekly melody of praise and worship in church. We loved each other."
While Owila struggles to remember how the two came to fall in love, he doesn't mince his words when I ask him why the relationship ended.
"No matter how colourful, impressive, and expensive a vehicle is if it's not heading to your desired direction you will ultimately have to alight. She wanted to go back to school and I wanted to settle down. We mutually agreed to go our separate ways. Sometimes I am tempted to talk to her but I remind myself why we decided to end things between us. But the journey is not easy."
Nasty break ups are easy to deal with. It reminds you why you should not be there. It gives the party an injection of hope "you deserve better". Albeit the hurt and the pain, the solace that you are free from a toxic entanglement makes it endurable.
What damages is the mutual, soft and drama free exits. The kind that whispers to your soul in the middle of the night "what if". The one that reminds you at noon that you still miss them. And the one that tortures your mind every sunset with the hope that maybe fate will bring them back to you.
Owila insists he is well now and he is currently dating.  But he vows he is not looking for love anymore. He is sure that love is not enough for a relationship neither will it suffice to hold a marital union together. I ask him what does then?
"Isaiah 33:6" that is my guide now.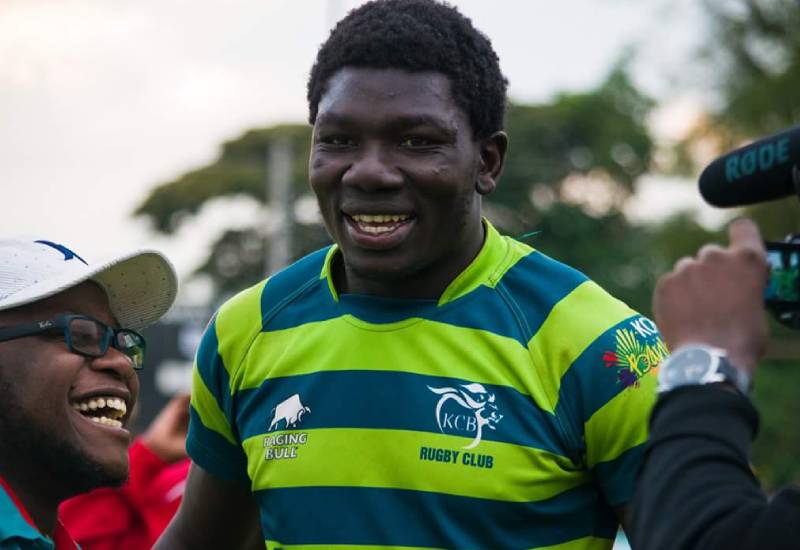 Rugby ball size 5 weighs 410 grams. It's made up of four panels that have been stitched together to form an oval shape. The length of a rugby ball is usually about 30 cm.
This ball has given him pain and laugh. It has taken him from the rusty roofs of Manyatta slums in Kisumu to the sleek balcony of a five star hotel in Port Elizabeth in South Africa.
The game has introduced him to a family, joined at the hip by the love of the oval ball. This family intentionally seek out products from companies that support rugby in the country. He tells me it is the culture he found there and he religiously follows it.
Like all families they mourn together but this past few years their silent cries have increased. The evil hand of death has visited them a lot. He has lost friends by the bullet, by drowning and by sudden death.
But it is the latter that keeps him awake at night. It trouble his soul every time he flips his old photos. It bothers him that he has lost teammates just before a tournament or a match.
"We lost Michael Okombe in2017 a night before we departed for Namibia. The team morale was off, Okombe was my friend and roommate in South Africa. Just last year we lost Tony Onyango. We had trained with him that whole week and I even have a picture with him in the gym. When we went to see his body at Umash funeral home and they asked me to pray, I struggled. I didn't find words to bring peace to those present. These deaths hurt us and we bleed inside.
Mourning and grieving is personal. It doesn't have a formula nor does it have a quick fix. The giants that play this game have been assumed to be strong. The mantra of resilience in the match is unknowingly carried outside the pitch.
With no or few individual counselling or even group therapy sessions the players seek out anything to distract the pain. Some turn to the bottle and others fall prey to the warm embrace of many women.
"I stopped taking alcohol in 2015, I am a born again Christian and I am a one woman man," he said as he stood up heading for the door. His second love was calling, training time was fast approaching.?