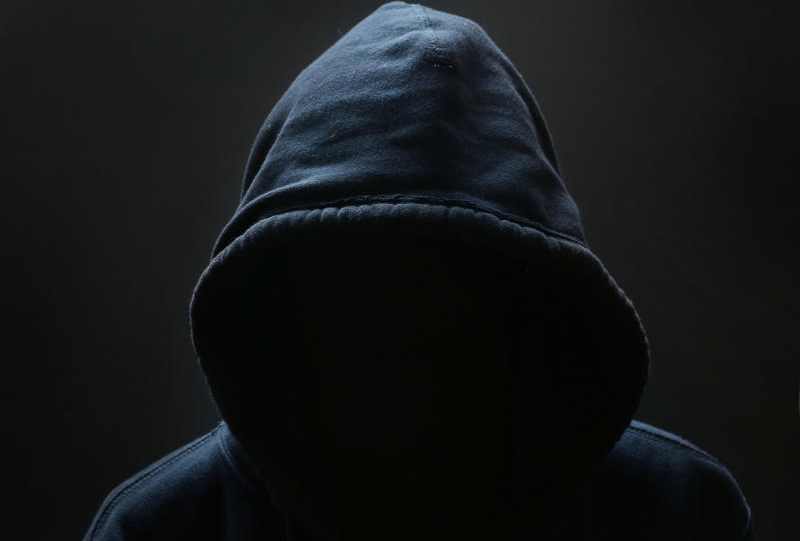 There has been whining in the industry, albeit in low tones, people crying foul about the existence of independent people who control the order of occurrence of activities in the showbiz industry. They are said to be shadowy figures.
"It is not easy to penetrate the Kenyan industry. You have to know certain people to have your doors opened". This is a common phrase used by different individuals, from upcoming entertainers to established acts.
From getting airplay on radio to playing live on a gig on a sunny Sunday afternoon; from running security at an event, to selling vegan samosas as a food vendor, you have to be accepted.
But we ask, how true is this?
"It's very true," says Nexxie, a gospel artiste who once accused a deejay of swindling him in the promise of playing his songs. According to Nexxie, he was once threatened by a musician of dire consequences if he exposed the DJ.
"Kwanza if you expose a big name, you easily become blacklisted on all the TV channels and radio stations," says Nexxie. The Sh20,000 he had paid the DJ was refunded after two months, with the famous DJ posting: "Nexxie, you've been looking for fame through me. Hope this shines you the glory you've so desperately yearned for."
If you make it in Nairobi, you can make it anywhere. That's why the cartels' influence is felt more in a city that hosts the major broadcast channels, events and advertising companies, with adequate grip to make a few calls to ensure your schedule is no longer full and your bank account remains dry.
"Currently, most cartels are created by Ad agencies since they are the link between creatives and the corporate world," says H_Art the Band's Wachira Gatama. "To sell your brand to the corporates, you have to be in their good books."
A very popular comedian had to leave the country after he got blacklisted on Churchill Live, after he was said to have slept with the ex-wife of one of the show runners.  "True. The ex-husband vowed in his face, and made sure he no longer got on stage," our source revealed. "And once you can't get on stage on the biggest show in East Africa, what else can you do?"
And that is why despite the enormous creative content possessed within the region, and very many platforms and avenues created with the explosion of the internet, few entertainers find their own niche in the showbiz space.
New entrants are met with unending hurdles and challenges intimidating enough to humble them off the scene.
The only remedy is to bow down to the cartels' demands and follow their lead. Be it monetary demands or sexual exploitation, the gatekeepers ensure nothing is ever offered for free. Not even immense talent can keep you out of their tentacles.
Actor and model Keith Chuaga, who won the Vixen of the Year in the 2020 PMVAs for Wangu, shares his sentiments in regards to the thespian world.
"For a long time, the theatrical world was run by individuals who would cut deals with certain stations. It was not easy get a well-paying screen role if you came in as an underdog. No matter how good you were," the ever smiling model said.
"We took up the small roles because the main ones had 'their owners'. Right now the movie and content industry is huge and people are earning well without having a huge chunk of their income unfairly consumed by the cartels who would issue threats if one refused to give the required percentage from their earnings," Chuaga said.
Celebrated actor and model Derrick Assetto, who recently appeared on Chinese TV series Hunting, says foreigners are shocked at the immense talent and professionalism here, simply because cartels stifle what gets to go out there.
"Some people, including in government, are hell-bent on frustrating us," he said.
According to Kisima Awards winner Pilipili, cartels in the showbiz industry have been in play for many years.
"Actually, during our time, it was even harder because when we sang and rapped in sheng at Calif Records, our music was dismissed as ghetto and not palatable like what Ogopa Deejays used to produce," he explains.
"We had to fight cartels to force the music out there to be heard since we had hits. Musicians don't have beef. It's the cartels who create the beef as they try to outdo each other over market control."
His sentiments are echoed by rapper Chiwawa, who says: "We had presenters who told us our rap style was too hard for TV and radio consumption. Having Deejay Pinye play your song was like passing a tough examination. Very often you'd have your CDs thrown into the trash bin or you were forced to redo the entire project with a producer of their choice."
Similar sentiments had been aired by rapper turned businessman DNA of the Banjuka hit fame, who once released a diss track accusing Pinye of being a 'bitter man.' Pinye, while seeking pardon, had in a radio interview confessed of not playing his songs and those of Africa's best rapper Khaligraph Jones, terming them 'mediocre.' He was unavailable for comment.
Event organiser and club owner Dickson Waweru, better known as Ring Ring, has been on a one-man crusade against the Coast cartel, a group of individuals said to control the showbiz scene.
"It's the same artistes in every show, the same deejays, the same service providers. That is why Coast showbiz is not growing in all these years," he said, explaining that his efforts to fight the cartel has not been supported by "other outsiders". "They have even frustrated my efforts to meet 001 (Mombasa Governor Hassan Joho!"
But according to a showbiz player, who is part of the people accused of stopping others from accessing the Governor, the allegations are baseless.
The fashion industry is not devoid of cartels either. Sex, kickbacks and open favouritism have dimmed the careers of would-be fashion designers and models. If you followed the story of the late American financier and convicted sex offender Jeffrey Epstein, you might get an idea of how the industry works, with powerful individuals treating young girls and men as pets, in a world controlled by secrecy and threats.
In the clubbing scenes, some individuals have positioned themselves as 'entertainment advisors', as they suffocate club-owners with their grand strategies, promising heaven but delivering hell.
"They always have their deejays of choice, hence the reason you'll always see only a select few playing at all the popular clubs, yet we have thousands of deejays in the country," says Deejay Teebone, who plays at iBury and Onyx lounge. "They ensure that any outsider who manages to play in the club without their approval gets frustrated and blackmailed in all manner of malicious ways."
These cartels have access to high places, ensuring only those that can give kickbacks get to play in high level State functions and sit in boardrooms with the high and mighty.
"Chics need a set of balls to ensure that we are not sidelined in the game. Thanks to social media, now we can play on the same platforms just like men," says fast rising female deejay Lisney, on ladies who have joined the deejaying profession.
It was during the Corona pandemic that the hold of these cartels were cut off. There was a major shift towards social platforms and the virtual space, where a new creative village emerged. This has bypassed gatekeepers and the corporate world, connecting directly with the consumers, which means an organic growth in viewership and numbers for content creators.
"The ground became neutral and everybody was given a chance to showcase their prowess on social media on a regular basis. The more creative you are, the more followers you get. We saw those that were already making their debut and were considered favourites  sidelined by entrants like Elsa Majimbo, Krazy Kennar, Comedian Cartoon, Flaqo and groups like Mbogi Genje," said a showbiz player.
According to rapper Smardy Tings from Mbogi Genje, the group had, for a long time, tried to penetrate the mainstream industry, but was always turned away and told to change style of music.
"Now that our music is doing well on all social media platforms, the same presenters who shut us out are continuously calling us for interviews, shows and wanting to cut deals with us," he reveals.
"Mbogi Genje are receiving endorsements from brands they would have never imagined they would partner with. As the market tries to fight off the barriers set by cartels limiting the success of independent creators, the fight is far from over," says fashion organiser Leakey Odera. "It's hard for cartels to control the fashion scene like they used to.
Now models have thousands of followers on social media. If someone dares to impose a beauty queen, they'd face the wrath (of followers)," he adds.
"There's a beam of light cast by the ever growing existence of social platforms that has turned the world into a global village. We can only strive to all work in harmony. After all, there are no separate souls," he alludes.
Take Elsa Majimbo. Unlike yeasteryear, where content creators can bypass the cartels and laugh in their face. While she has been accused of pissing on KOT, she is slowly but loudly making a mark in the global scene, a move that many did not see coming.
Ticketing firm Mtickets, a somehow newbie entrant into the game, has invested in technology a thorough and holistic research of the industry's ecosystem, in a bid to stay above board in an industry that thrives in murky businesses.
"We overlooked the cartel shade and instead invested in robust systems complete with client dashboards, easy to use interfaces coupled with good client relationships," says Brian Bogonko, a managing partner.