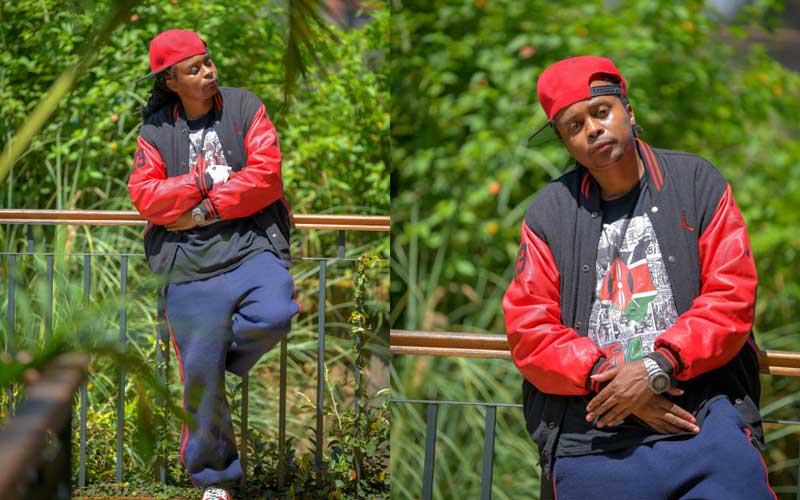 Jim Wathigo Mburu, popularly known as Jimwat, was once one of Kenya's biggest artistes. His song 'Under 18', has remained relevant years after its release.
He talks about his musical hiatus, battling alcoholism, surviving a horrifying car accident and finding purpose again.
Rising to fame as a teenager can make you or break you. For some, it is a blessing in disguise; for Jimwait, it came as both. He rose to fame while he was just in Form Three after recording his first song, 'Sema Nami Sweetie', which was not released until he finished his KCSE examinations.
"I recorded my first song at Calif Records with Clemmo and Juacali but they did not release the song until I finished my high school education. I was just in Form Three at that time. The reception I got from the song is what motivated me to work on more hit songs. I was in awe of how people related to my songs and this helped propel my career," he says.
Jimwat's first song premiered while he was still in school and he describes the fame that came after that as overwhelming.
READ ALSO: How I met my wife- Wyre speaks on love, fatherhood and music
"The fame that came after the release of my first song was overwhelming. I wrote 'Under 18' as part of the advice we used to get from Clemmo's parents as the first Calif records studio was in their living room. After daytime recordings, the studio would be converted into a tuition area so there was an inside joke 'Chunga hawa ni ma Under-18 wanakuja na tuition'. It was also part of a story of a personal relationship I had," he recalls.
After joining college to study Graphics and Design, his music career took off and he didn't graduate at that time but after his accident, he decided to take his families advice and went back to school to complete his Diploma at the Academy of Graphic Technologies, which led to a one-year office employment as a graphic designer. Jimwat remembers vividly how he fell into alcoholism. What started as a fun time drinking, once in a while increased to drinking during performances and before he knew it, he was dependent on alcohol.
Descent into alcoholism
"The entertainment industry being a fun type of industry requires a lot of discipline and wisdom to avoid peer pressure to indulge in alcohol or drug use, which I lacked back then. What for me started as simple occasional drinking where I would indulge once in a while increased to drinking during shows and this habit became more of a disease after a long time," he says.
His family was the first to approach him and talk him into getting professional help by joining a rehabilitation centre, which he admits helped him in the long run.
"The first step of my recovery journey was admitting that I am an alcoholic and thus I needed to seek help. I have had a long battle with alcoholism but I thank God I got help and I quit drinking. I managed to survive the hardest part, which was recovery through rehab. It took a lot of effort and encouragement for me to accomplish this and I am thankful to my family for being there for me," says Jimwat.
READ ALSO: Aoko Otieno- the feminist fighting for Kenyan men
In order to focus on his recovery Jimwat took a break from the music industry and focused entirely on his health and got back to doing music in 2019. He has now been sober for five years but admits that as a recovering alcoholic he manages his soberness day by day, taking one step at a time.
Horror car crash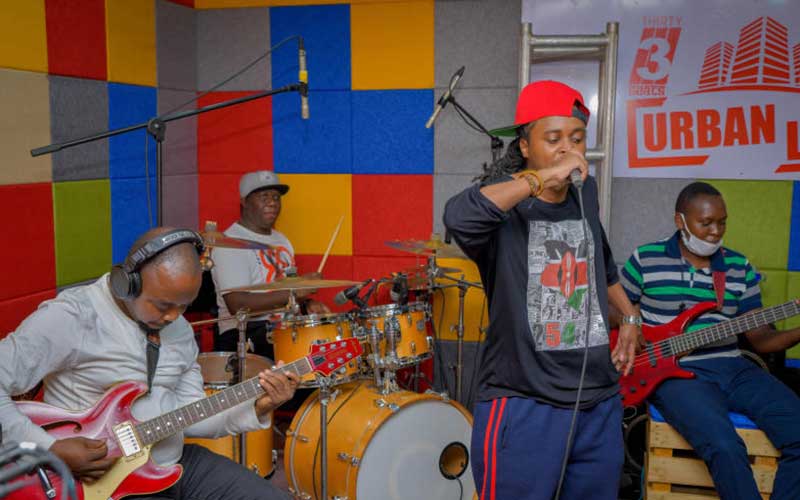 In 2014 news of a car accident involving a Kenyan veteran musician hit the airwaves. The artiste involved in the accident was Jimwat. He was on his way to Thika for a late-night show when the car they were in was rammed into by another car along Thika highway.
"I don't remember the exact details about the accident but the police report stated that our car was hit by another car. I was rushed to Kahawa Wendani Hospital where I was diagnosed with multiple fractures on both legs and some fractured ribs. My condition worsened and I had to be rushed to Kenyatta National Hospital for further treatment. I was then transferred to PCEA Kikuyu Hospital where I had reconstructive surgery to enable me to talk again. It was a long painful process but I am thankful to the Lord that I fully recovered," he says.
READ ALSO: The untold story of Ethic, the founding fathers of Gengetone
After his own struggle, Jimwat started an initiative called The JimwatSolo Foundation after getting support and help from a fan who turned into a friend, Solomon Omboto, who is a Kenyan working in the US Army. The foundation aims at having a social set up that will help fight drug abuse, help alcoholics recover through talks, seminars, awareness and getting them help.
"I have learnt a lot from everything I have been through and I am so thankful to God that I am better and wiser now. This is the reason I try to share a message of hope and encouragement through my music. With a deep, personal message, I speak to the youths like in my single dubbed 'Singe' and my other song 'Maisha', which expresses my view on life. Singe, which is Swahili for I shouldn't have, tackles the sensitive youth-related topics such as depression, gambling, substance and alcohol abuse," he says.
He channels his personal struggle with alcohol addiction into his music and reflects on his regrets while insisting that life is better when you live and learn rather than look at situations and regret. As one of the pioneers of the now-famous Gengetone, Jimwat says that he had hoped for positive growth in terms of content.
READ ALSO: Why depression is becoming an ominous trend among celebrities
"The new Gengetone artistes should learn something from creating timeless classics like we did as opposed to making short-lived hits. That is why they say old is gold," he says.
He appreciates the change and believes it is normal for the music industry to change and to grow because getting formal employment for the youths is hard. Despite the highs and lows, he has had to endure, Jimwat came out stronger and wiser. His main focus is now on his music and raising his daughter.
"My advice to every young person out there would be, maintain humility and be consistent in creating good competitive content. Discipline and virtues are key and putting God first will help you grow, but most importantly, learn from your mistakes," he concludes.