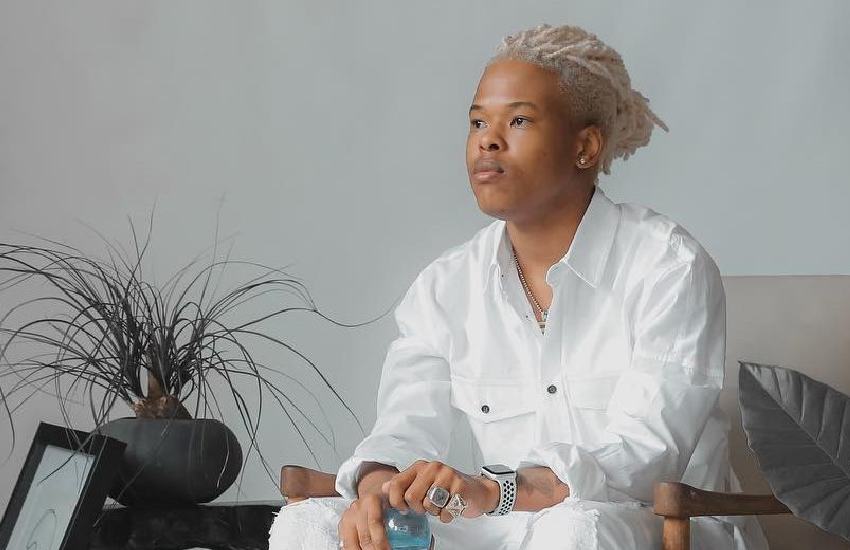 Nasty C announced the release date for his album last Thursday, giving local and international media a taste of what is to come in a recent online listening session.
The album, set for release on August 28, could be on a collision course with "rival" A-Reece's release. However, the celebrated South African rapper has dismissed suggestions the release of his upcoming album, was pushed forward after A-Reece dropped a teaser for his own upcoming project.
"I didn't even know he dropped that (teaser). I didn't know. I am not out here keeping tabs on other artistes. But I know social media is like that. They are bored at home at the moment and nothing is going on in their lives, so they just want to see something happen. They just want to be entertained, but I am not worried about that kind of stuff. Each to his own, say what you want, I don't care really." Nasty C told TshisaLIVE.
"They don't want me to win, they don't want me to eat, they don't want to see a young black man succeed" Nasty C raps out his verse in the song "They Don't" featuring American rapper, T.I. In the wake of Black Lives Matter, this tune speaks life into the revolution that has been happening while highlighting the effects of police brutality on millions of families.
Read Also: South African Rapper Nasty C signs with Def Jam Recordings
Most importantly, T.I weighs in with his rhymes by mentioning families affected by police brutality including Breonna Taylor, Sandra Bland and George Floyd. Impressively, all proceeds from this record go to "The solidarity Fund" and "Until Freedom" both which stand against brutality. Asked what song led him to love hip hop music, Nasty mentioned F.A.M.E, a song by T.I and Jeezy affirming that he is now living his dream by working with the star. This is simply a glimpse into what Nasty C's brand has grown to encompass.
Born and raised in KwaZulu Natal South Africa, David Nsikayesizwe also known as Nasty has brought a fresh dynamic into the South African Hip hop scene since 2013 thanks to his first album "One kid a thousand" which led him to win the Best Freshman Award in 2015. This sprung his rap prowess to new heights winning him audiences across South Africa and in the United States where he recently debuted his single "There they go".
Many will say that Nasty C is the original Zulu man, with grapevine once mentioning that Nasty C was in the popular film "The Gods Must Be Crazy". It later turned out that those were rumours since the movie had been shot way before his birth. Despite it all, he takes pride in his Zulu roots and has his 2020 album going by the name "Zulu Man With Some Power".
Explaining why he chose "Zulu" as his album name, Nasty C explained that besides being a rapper, songwriter and record producer, he is proudly Zulu and will often rap about it in the quest to propel his culture and stay unique in his music, films and other creative works.
Read Also: Why COVID-19 signals pause to rethink music business – DJ Black Coffee
While "One Kid a Thousand" in 2013 was his first album, he released Bad Hair in 2016, Strings and Bling in 2018 and Zulu in 2020, which he admits is his 'most woke' album yet. His recent conversation with DJ Whookid also gave him the opportunity to delve into different aspects of his life, express himself in regards to the Black Lives movement, reminisce about how far he has come as an artist and share his vision in regards to music.
"I have been brand ambassador to some top brands in South Africa and I keep praying to win the same brand ambassadorships on a global level" He once mentioned showing that music had ed him into multiple streams of income. Besides launching the album recently, Nasty C has also held listening parties post corona era and was among the first artists to hold a concert at home for his fans when the virus forced cities into complete lockdown.
As fans rush to get his latest music, Nasty has also been taking time to explain different references in his music like when he referenced Vicks in his "Palm Trees" tune "You know how parents thought that Vicks ointment was the remedy to every illness and they used to put some of it on your chest? Well in this tune "Imma put it on you like Vicks" he laughed while also giving special shout outs to fans.
Like many artistes, Nasty C has a loyal following who stay ready for his new music then go ahead to rap it word for word once it's out. This one time he was 4 minutes past his music release time and fans were all up in his case for taking too long! Talk about loyalty and punctuality! All said and done, we have to commend how much he has invested in his music thus far.
Read Also: South Africa's richest? Photos of Cassper Nyovest's sleek cars
"Hip Hop gave me a voice, it gave me a life" he said, affirming that he will be in the hip hop scene for a long while and with his music going international, there is so much to look forward to in regards to his rap career! During the listening session, Nasty C intimated he will ever consider experimenting with other genres such as Afrobeats. He went on to say he is comfortable with who he is, and has no desire to play to the confines of what an African artist is supposed to sound like. "I want the world to know there's more than just Afrobeats in Africa," he added.