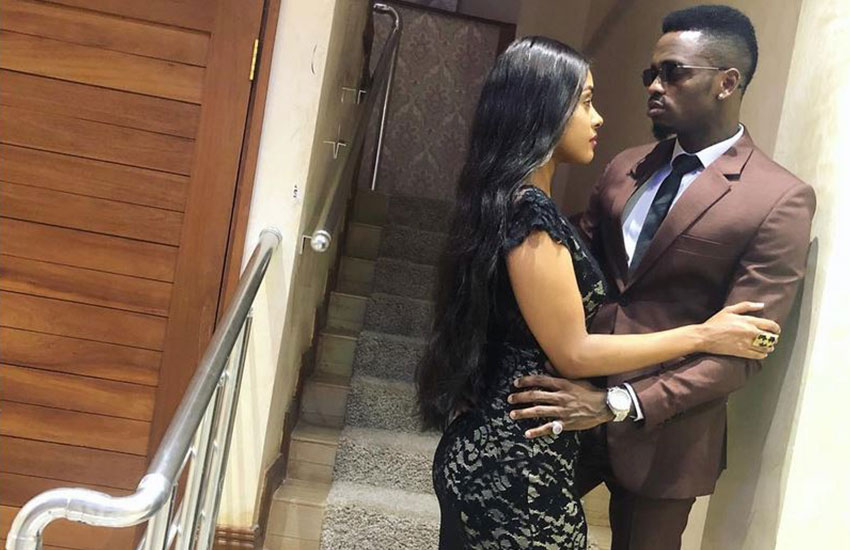 Looking bubbly and jolly, an expectant Sarah Hassan, formerly known as 'Tanya' in Tahidi High, attended the Beyond Zero marathon last weekend. This was her first public appearance since news of her pregnancy hit rumour mills.
It is about two years since the celebrated actress wedded her South African lover Martin Dale in a colourful invites-only ceremony at Karura forest and since.
The two had kept their affair a secret. The wedding came only two years after the two shocked the world with Martin's proposal to Sarah as many people did not even know she was dating.
After this, she relocated to the United States of America (USA) to the New Yolk Film Academy only to return and announce her wedding.
The news of her pregnancy must be a joy to the couple, one of the many in the showbiz industry that have crossed the geographical borders and shown that love knows no boundaries.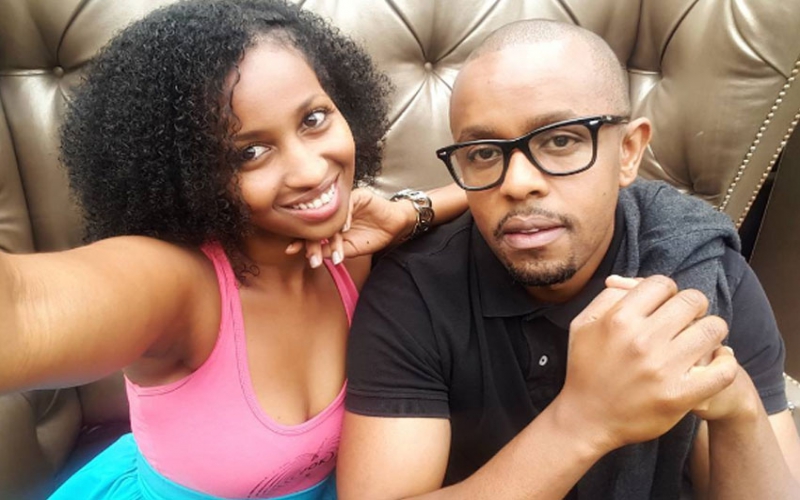 We live in a generation where marrying someone of a different tribe has become a norm, unlike the past when inter-tribal marriages were discouraged. And much so, our celebrities seem to be going as diverse as their music when it comes to picking their loved ones.
More than ever, our stars are crossing the borders to pick the love of their lives. Why confine yourself to marrying a village friend when the world we live in today is a global village?
Martin Githinji goes to Lubowa
Celebrated Kenyan thespian Martin Githinji, known to many as Daddie Marto, wedded the love of his life, a Ugandan named Christine Kokueendera Lwanga in a Ugandan traditional wedding held at the bride's homeland, Lubowa, Uganda.
Buddha's heart blazes for Lindiwe
After proposing to his heartthrob Lindiwe, hip-hop head Buddha Blaze wedded the South African lover in a church wedding whose theme was a traditional African look. This was mid last year.
Chineke... here comes Bien and Chiki
Late last month social media was awash with photos of Bien, a member of Sauti Soul boy band, proposing to his long-time Nigerian girlfriend Chiki Onweke.
Bien went out of his way and hired an entire cinema hall, went down on one knee and popped the question at the Westgate Mall.
"I was not expecting this at all! Hiring out a cinema, all my family and friends involved. Thank you, thank you. Easiest yes I've ever said. To my homie, my best friend and sh** my fiancé, I love you," wrote an excited Chiki.
Bamboo plants roots in Uganda
About two years ago, Bamboo introduced Erica, then his girlfriend, to the public sharing their photo and a lengthy story on Facebook of how she was delivered from sorcery.
This went down smoothly as the two lovebirds walked down the aisle on February 16, this year, in a colourful wedding with the groom's father officiating the ceremony in Ruiru, Kiambu County.
The veteran rapper Bamboo and his wife recently released a book titled Erica Part One: Seven Years in Hell, which talks about the latter's life as a 'witch' before she got saved.
Mbosso crosses to Kenya
It looks like Tanzanian artistes have the hots for Kenyan women. Apart from his boss liking a Kenyan girl there were rumours that Mbosso was seeing Diamond's half-sister Queen Darleen as well as the controversial video vixen Amber Ruty, grapevine he denied while declaring love for his unnamed Kenyan girlfriend: " Mke wangu yuko Kenya, chunga asinigombanishe, (My wife is in Kenya, I don't want to get into quarrels)," he clarified
Polycarp smitten by Burundi girl
Sauti Sol's guitarist Polycarp Otieno, famous for his fancy fingers when he plays instruments, said 'I do' to his long-time Burundian girlfriend Lady Mandy after they visited Burundi for their Melanin tour.  The couple solemnised their union in a stunning traditional wedding ceremony held in Burundi.
Introducing Bernelisa...
This is another lovely pair that has refused to leave peoples' lips. Tanzanian singer and songwriter Benard Michael Paul Mnyang'anga came out declaring his love for Keroche heiress Anerlisa Muigai. They two have been making headlines with their public display of love all over social media since then. More so, theirs looks like a well-thought out move as it is not just about exchanging love, but also supporting each other businesswise.   "We are very tight and of course there is a lot of stuff we have planned together. Some of the stuff is private I cannot share. I will not lie to you, she is hot and I love her. She has conquered my heart," said Ben Pol in a recent online brief.
Anerlisa, on her side, hinted that she might walk down the aisle very soon. In an interactive question session with her fans, she revealed that she was "about to be somebody's wife".
It all started after she posted a picture of the two of them looking cosy about a month ago during his club tour in Kenya.
Then Anerlisa made it clear that she wants to start a family and we all assumed it was with Ben Pol, because of the timeline of their 'relationship. This is something worth watching, and who can keep their eyes off this cool couple?
Alikiba docks in Mombasa
Rockstar 400 CEO Ali Kiba together with his girlfriend Amina Rikesh had been dating since 2016 and they finally exchanged vows in April last year, at Masjid Ul Kulthum mosque, a mosque built in honour of governor Joho's mother.
Amina, who is of Oman origin, was born and brought up at Tel Aviv area in Kongowea, Mombasa. She attended Stepping Stone Preparatory Primary School before joining Star of the Sea for her secondary education.
Eric Omondi's Italian job
Eric Omondi's fiancé, Chantal Grazioli is a half-cast girl born in Kenya but with Italian roots. Miss Chanty, as she is known, is the lady that has captured and locked the comedian's heart.
The beauty and comedian Eric happen to have a serious relationship blossoming that could make them the super couple of the entertainment industry.
Eric Omondi and Chantal met back in 2013 at Kasarani stadium in an event where Kenya was celebrating 50 years of independence, and as they say, the rest is history.
Diamond rings Tanasha?
This is one of the most talked-about relationships of late as the Wasafi records top honcho took many by surprise, especially when he announced his plans to wed Kenyan Tanasha Donna Oketch.
Towards the end of November 2018, Diamond revealed that he was dating Tanasha and by December he had already announced that he would marry the Kenyan beauty on February 14, 2019.
They later on postponed the wedding.
Most people couldn't fathom why Diamond was rushing to marry a woman he had only dated for two months and when plans for the wedding were announced, most people thought it was just another publicity stunt.
However, Tanasha opened up about her relationship with Diamond during an interactive session with her fans on social media.
She denied claims that the wedding announcement was a publicity stunt.