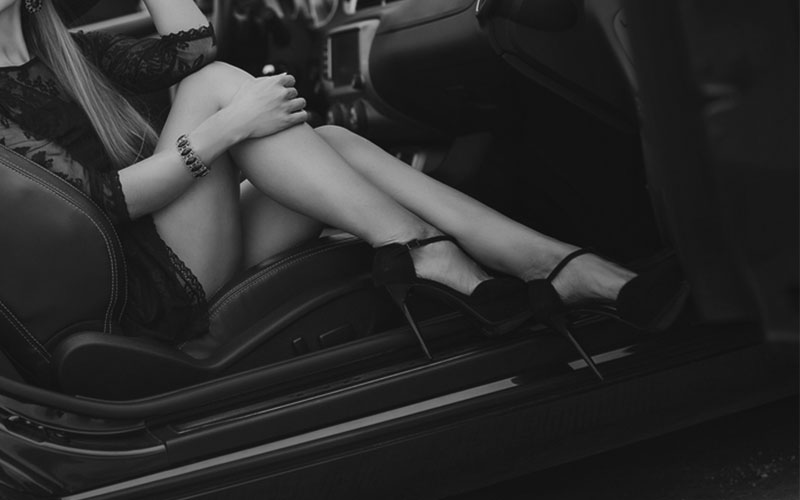 "Do I catch an Uber or you will come pick me up," this girl from a campus on Thika road asks her date, a 34-year-old banker and acquaintance who has asked her to join him for a Friday evening drink. The time is 7pm.
"Where exactly do you stay," he asks.
"On Thika Road, Roysambu," she says.
"But you can catch a mat."
"No way! How now? I'm in a short dress and heels. You either come for me or pay for my Uber," she snaps and disconnects.
That has become today's slay queen, the young girl on a mission. They are the Instagram babes who spend half their time snapping themselves, looking expensive to portray a lifestyle they don't live.
It is the new game in Nairobi that has Pulsers and sponsors hooked, men who in the lure of lustful sensual images fall prey to girls who are out to solicit cash and other trappings from them. It is a fake it till you make it kind of a lure.
Daringly, these 'slays' have managed to date the big ballers in town and some have managed to graduate to that life of their dream through the sly art.
"It is becoming very complicated. You have to part with about Sh1,500 to get a girl, your date for the night to the club and once there, she insists that she can only take expensive wines while in the real sense she is used to drinking cheap liquor. In a night, you will part with more that Sh15,000 over and above your budget," says Alex Mutua, a marketer who says he has been a victim of these slay queens.
"Sometimes you go to a club and find a girl taking a beer but once you offer to buy her a drink, she switches and orders for either wine or whiskey," he notes.
Some of these girls are fond of taking photos with celebrities in every arising opportunity, the same that they post on their Instagram to show that they are well connected with the who's-who in the showbiz scene.
They even fake how they have been dating the celebs. Worst even, woe to the celeb if he accepts to have a one night-stand with them and there they will be hard on you accusing you of impregnating them just to solicit money from you.
"I know of a prominent city lawyer who had a date with one such girl and after they got a room that night, she filmed the entire action using a hidden camera and later threatened that she would release the nude photos on social media and tell his wife if the lawyer did not give her Sh300,000, which he ended up doing as he was scared it would tarnish his image," says Joe, a 28-year-old accountant.
"You see a beautiful looking girl with Instagram posts of her having dinner at the most expensive hotels and clubs…you know… she has updates from Dubai and the like, only to discover that she lives in say Kawangware and that she has never been to such places. She is only posting those photos as bait to lure rich guys," adds Joe.
As Pulse found out, most of these girls are actually college girls who live in hostels while others live in busy apartments and servant quarters where the rent is nothing above Sh8,000.
Give it up to them, they know the thrift shops and online sites where they can access expensive-looking but cheap designs and trendy accessories like Gucci bags so as to keep that image of rich.
They will send messages to male friends asking for Sh5,000 to get their hair done before you meet them for a date only to discover that they have send the same to ten other men.
"If a man wants to date me, then he should be ready to pay the price. Whether you are a sponsor or a lover, you should know what you are in for. Who else do you expect to take care of my bills if I am just a campus girl who is not working? My parents? No…that is not for them," comments Annabel, a 21-year-old second year campus student.
"My girlfriend and I have multiple friends, male friends who are responsible for paying our bills. Some take care of the rent while others are meant for basic maintenance like hair bills and parties. Everyone has their lane. The thing is that you should know you game well. They are all 'Bae'," she concludes.