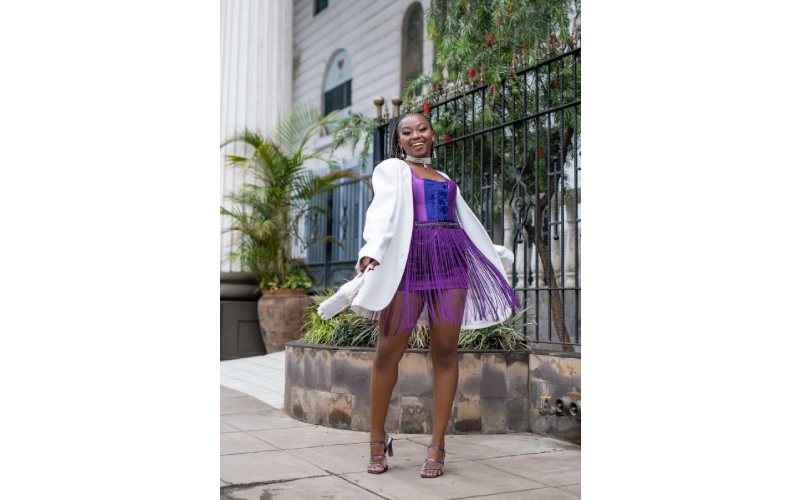 As a writer, image consultant, stylist, personal shopper and business owner, Keilla's impeccable taste permeates into everything she touches. The underlying commonality of all that she is and becoming is ultimately her love for clothes. Keilla is not your average influencer, she is not the girl next door either, her brand is built on her ability to connect with her audience through vulnerability and sharing her personal life journey on social media. Her love for empowering women is the driving force for her writing whether it is in think pieces to honour women in the beauty of their complexities or giving them a platform to share their love for fashion in a national newspaper, or providing a budget friendly sustainable fashion brand 'YA-NE' for the modern woman who loves thrifting.
How would you describe your style?
In simple words, free. My style is free. With every outfit, a new element of my personality shines through. I am inspired by different ages in fashion from the raging 1990's when Aaliyah was the style reference for many young girls to the vibrant 80's where overly padded shoulder blazers and outrageous colour combinations ruled the world of fashion. I believe that I could have lived in those eras and still been the best dressed woman in the room.
What is the key to building a capsule wardrobe?
Firstly, identify your style. Social media is a great resource for this. Find people who dress the way you would like to dress, with the same body type as you in order to mirror what pieces would look best on you.
My top five picks for a capsule wardrobe in line with my style are blazers, corsets, a pair of white pants, a suit and sandal heels in every possible colour. But I insist on the blazer!
What is the secret to looking effortlessly stylish?
Finding the perfect dress or a suit. These are both singular pieces that do not need much pairing with other items in your closet except maybe a bag and some heels which can be colour coordinated to the dress/suit. You can never go wrong with a monochromatic look in my opinion.
What impact do you hope to make in the Kenyan fashion industry?
I would love to be regarded as the template in any conversation regarding fashion not only in Kenya, but also globally. It is my dream to be on Forbes 30 Under 30 under the Arts & Culture category for the impact of my brand 'YA-NE' would have made in the lives of women across the world. My vision for 'YA-NE' has always been a brand that enables women to own who they are be confident in that identity while consequently relishing in the fun of dressing their bodies in a way that makes them feel extraordinarily beautiful.