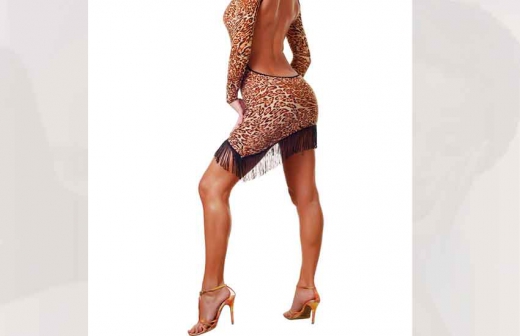 Members of the Boys Republic will sue the government for not protecting Kenyans from fake products
The Consumers Federation of Kenya has left Kenyan men to be defrauded by many women
The authorities should also get rid of plastic hair, hips, eye lashes, bums and smiles
Last week the government banned the use of plastic paper bags in a bid to save the environment.
 This is all well and good. But the 'Boys Mission' in Kenya has instructed its lawyers to prepare a comprehensive press release, protesting the omission of many other plastic nuisances in the public arena.
It is a no brainer that in this country we have a lot of plastics bums. We, as the members of the Boys Republic hold it that our members have been duped countless times by a good number of women into entering into a contract, short or long term, believing that what they were seeing was indeed the real deal.
Having negotiated the deal and gotten into an inexplicable position, most of our members have learnt with horror that not all that glitters is gold.
We want to bring to a complete stop, to this fraud and that is why, our formation is contemplating taking legal redress as a class tort to ensure our members will not be duped into the future.
In this matter we will sue the government for not protecting Kenyans from fake products, the Consumers Federation of Kenya for not protecting the interests of the consumers and leaving us to be defrauded by many women, financially, emotionally as well as materially.
We shall also institute legal proceedings against Maendeleo ya Wanaume for misrepresenting themselves as able arbiters to the problems bedevilling the dating game.
The plastic menace is not only limited to the rear, even the front is fake. The eye lashes you see are not hers, they are synthetic and are not biodegradable.
The nails you see on her fingers are fake. The sizeable bust that stares back at you is also fake and it is not biodegradable.
At least if this was made of air, we would say they care for the environment, even if they don't care about their lovers.
The Boys Mission has noted with concern that if dating were an election, we would never know the real from the fake 34Bs.
This is because forms that should be used to compute results for one woman are liberally reused and recycled in complete disregard of the one man one vote tenet that is the mainstay of democracies the world over.
While some of our members have suffered temporal disappointment in this fraud, a sizeable number of them appear set to suffer a lifetime of regret and anguish.
 The reason being that they have already been led like a fat bull to the slaughter by their women.
Having been told to wait until marriage to sample the goods that come with the ties that bind, our members have realised too late that they have been victims of fraud.
This is tantamount to a betting company asking you to place your bet but the teams that you are basing your best on are not revealed to you.
We know this life and this world are not fair, but where is justice? We aver that this is basically a strategy to subvert natural justice.
Unfortunately, the process of turning around such non-biodegradable relationships is a winding and convoluted process often fraught with violence meted to men from women and the attendant vices.
 A good number of our members have opted to stay put, not because they are happy with the situation, but because they cannot afford to offload the women in their life, and we are talking literally here.
It is such an expensive affair, it is far much cheaper to remain stuck with the fakes.
We are, therefore, strongly urging the authorities that as they sweep away all the plastic bags from circulation they also get rid of, for the sake of world peace, the plastic hair, hips, eye lashes and the smiles that roam Kenyan streets. We say no to Vindu Viplastigi!
@tonymasikonde