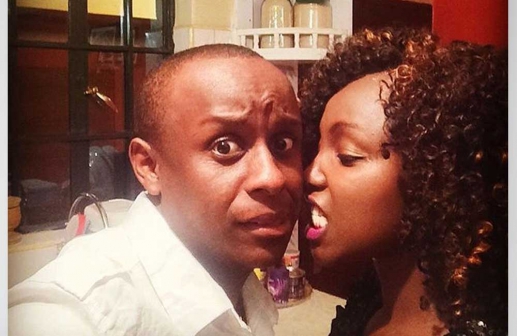 The two popular actors got engaged a few weeks ago and everyone is waiting for the wedding
Catherine Kamau, popular known as Celina, has a son with another man
Television personalities Philip Karanja and Catherine Kamau are engaged, and the man
is happy to be part of the life of Catherine's baby.
What was your reaction when you realised that Catherine Kamau had a child?
We were friends before, so from the onset, I knew what I was getting myself into.
How was your relationship with the child in the beginning?
(Laughs). We were both fighting for the attention of the most important woman in our lives. Truth Is, it's a relationship that you build day by day.
How hard was it accepting another man's child?
I personally have never had an issue with adopting a child. Even when I was young, I would often say I will adopt children when I am older. I guess it boils down to one's personality.
How is the relationship with the child now?
We are like brothers now. Our bond is so strong nowadays the mum gets jealous at times. Though I keep stressing that I am not his friend first, I am his father and teacher first.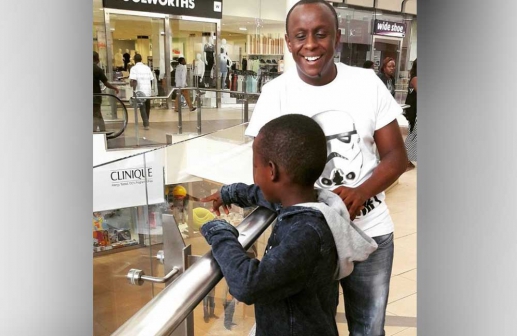 How is your relationship with the child's biological father?
He is not active in his life.
What name does the child use to refer to you?
Dad. But it was not automatic. I had to earn the title. For about three years, he used to call me by my first name, then he changed and started calling me dad. I am yet to ask him what
changed. I guess I scored major points somewhere along the line.
Has your family accepted the situation?
Yes, they have. We were actually shocked how much he bonded with my family.
What would you advise men in a similar situation?
Weigh very carefully if it's a situation you are ready for, because it's a lifetime commitment. It's a big responsibility and before you ruin an innocent child's life, think long and hard if you are ready for it.