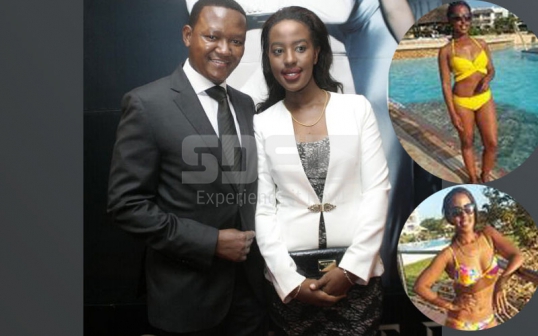 Lilian Ng'ang'a posted bikini pictures on her Instagram page sparking debate
Machakos First Lady however dismissed the criticism while urging the critics to direct their energies elsewhere
Women wear bikinis but in a decent way. Lilian's is extreme, says Wavinya Ndeti
The First Lady of Machakos County has caused a political storm after she posted revealing pictures of herself in bikini.
Lillian Ng'ang'a, the wife of Governor Dr Alfred Mutua, posted 10 pictures on Instagram, some starring her husband. The pictures have been condemned from some quarters as "shameful," with one resident writing that, "This is for socialites, not for you mum."
Her photo collage taken while on holiday comprises two sets of different bikinis and a low-cut black dress which leaves little to imagination about her chest 'assets' and thighs.
Her response to the negative comments were short and clear. 'Unfollow me and direct your energies on more important matters like climate change.'
Wavinya Ndeti, who lost to Mutua in the gubernatorial race, is of the view that Machakos women hardly recognise her as the First Lady because they know the governor's first wife and she "cannot entertain such behaviour Lillian is exhibiting.
She has painted a bad picture even for our young girls (sic)," said Wavinya, adding that women wear bikinis but in a decent way. "Hers is extreme."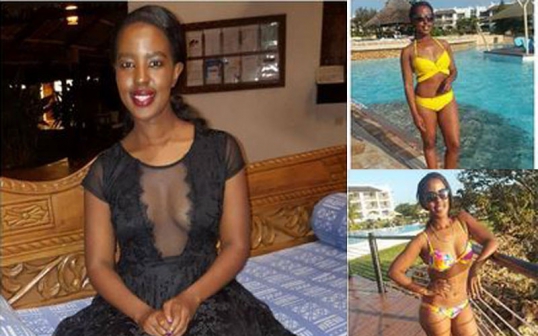 The criticism was fast and furious. James Kimathi noted on the comments section of her Instagram page that, "Some affairs are best kept private. The position you hold is so high. Some of us are even expecting bigger things from you. Personally, I expect you to be our First Lady. Something that might bring mixed reactions should be avoided in public. Not that it's bad, but due to the respect accorded (to your office)."
The chair of Machakos Chamber of Commerce, Simon Kitheka, joined in the fray and said, "I do not think that is the behaviour expected of her and we cannot also term her as the Machakos First Lady."
He said the photos painted a bad picture as she should have dressed in a decent manner, given that she is a public figure.
Yvonne Farida wrote that, "Leadership comes with certain responsibilities. You may not like it, but it's a life you chose. We all know that Obama's wife has a killer body and that for sure she wears bikinis, but she doesn't put such pictures on social media.
Saumu commented that, "Lilian, leadership is a calling, you must let some things go... like posting bikini pictures, it's not ok, no you can't!"
But the Machakos First Lady who is usually praised for her sense of fashion was not amused by all the trolling she received and asked her haters to unfollow her: "Lol Lol! Look at y'all up in here with your unsolicited opinions coz of a few pictures in a swimsuit, which everyone wears or can wear!
Lighten up folks and direct your opinions to things that matter e.g.; the fourth industrial revolution, climate change etc, you get the drift: Oh, also IG has an unfollow button, feel free."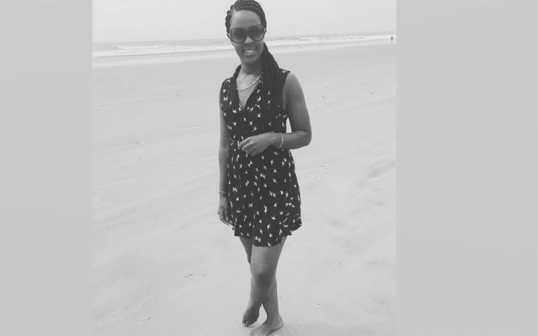 She got supporters, with TV personality Chiko Lawi saying, "She looks lovely" while calling her haters hypocrites: "Stupid idiots here talking about how she is dressed? How is that your problem? You hypocrites are the same ones who are killing bundles watching porn! Get your heads out of your back sides! She isn't your wife."
Gakenia also concurred with Lawi, arguing that swimsuits are not the issue but the impact we have in society and how many lives we touch and "Lillian, you are doing it. Keep up the good work you n (sic)the Governor are doing. Leave the idiot minds. If they don't like what they see they have a choice to not follow you. Come ladies, we need to change our attitudes towards one another."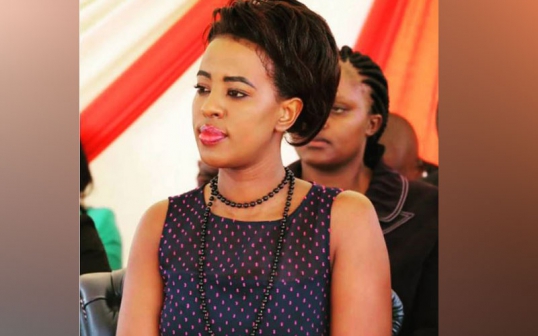 Maureen Bandari also threw her two cents in, noting that, "If her husband has no issues with her wearing any of these and even posting (sic), why should you? To each their own. Lillian, slay mama!"