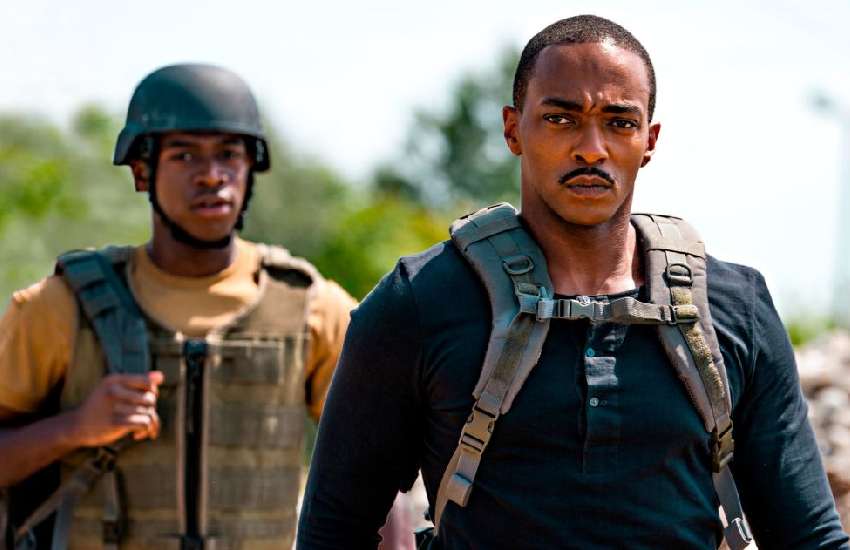 Cast: Anthony Mackie, Damson Idris, Emily Beecham, Michael Kelly, Kristina Tonteri-Young, Enzo Cilenti
Directed by: Mikael Håfström
Genre: Action, Sci-Fi
Rating: 5/10
Set in the future, Harp (Damson Idris), a drone pilot, is sent into a deadly militarized zone where he finds himself working for Leo (Anthony Mackie), an android officer, tasked to locate a doomsday device before the insurgents do.
Read Also: Shadow in The Cloud's script did not match up to the great actors
Thumbs up:
Everyone has been talking about Outside The Wire largely because it stars Anthony Mackie (Marvel's Falcon). He is a very good actor and possesses a screen presence. Several of the action scenes in the film are engaging. The film proves Netflix movie acquisition has really improved making the recent raise in the standard payment plan somewhat worth it.
Thumbs down:
The writing of the script is dry as cardboard with East European dress and talk that is cliché after cliché. Logic is nonsensical, where people walking and people driving a car very fast are reaching the same destination at the same time (and they both left the same time). You don't connect with any of the characters, and the movie seemed like it was going somewhere and ended up going nowhere. It gave a touch of nuance to the real enemies of war, power and greed, but in the end, it fails to entertain fully. Another downside is the F-bomb being dropped 97 times in its 114 min run time.
Read Also: The Kissing Booth 2 script could be better
Verdict:
The film is a decent action flick, at best. If you are interested in another US saves the day action flick then this is it.